Design is Visual Problem Solving
For me, design begins with collaboration. This involves Digital Strategy, Front End Developers, Visual Designers, Business Analysts, Project Managers, Account Management--whomever I can get in the room or over the phone for a proper kick-off meeting. In my experience projects simply run better with multiple inputs up front. No one ever scored points for not being inclusive of team members.
From this page you will see that I do this a lot. Every step of the creative process can benefit from exploring more options earlier in the process whenever possible.
I split these into User Flows and Interaction Flows. User Flows are processes and potential alternate paths. Interaction Flows are more for documentation purposes.
Essentially the structure of the interaction on a page-by-page, screen-by-screen basis. This is the high level view of a site or application. I have included sample deliverables of both.
I have examples of working through page layout and site structure at the sketch level. Of course, I have examples of three standalone projects for wires.
The time spent in each discrete aspect of the design process varies on a project-by-project basis. Sometimes I don't know enough about the target users, other times there isn't enough runway to evaluate current traffic or application usage. Regardless, I attempt to keep a few aspects of the way I work consistent. I am passionate about drawing and illustration--I feel that this is the best way to work with others since it can be difficult to articulate things with words alone, and we all know how to draw. But not everyone went to university for it.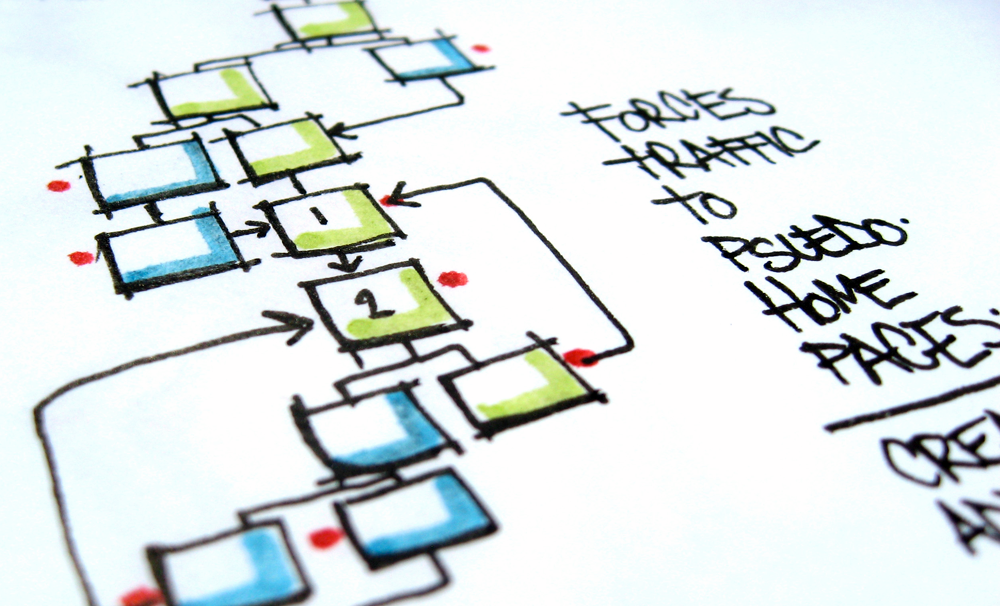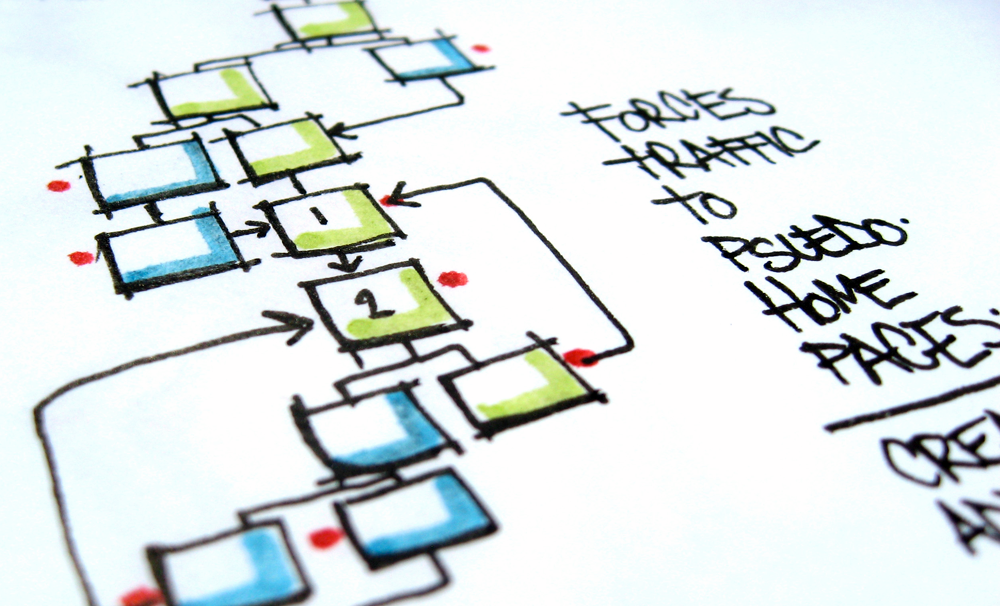 This section reflects the process of working through the early stages of how users interact with Processes on Sites and Applications.
Medical Device
Above are the correct and incorrect paths showing how users arrive at one screen from another within the log-in process. Also, illustrated with annotations, is how the user can enter into different 'modes' of the application while active within a Primary Use Case.
Order Process
Above you can find some fairly complex interactions simplified into diagrams reflecting two Use Cases. The first is the ordering of product and modifications made to that order, the second being the ability to make alterations to an order on it's summary page.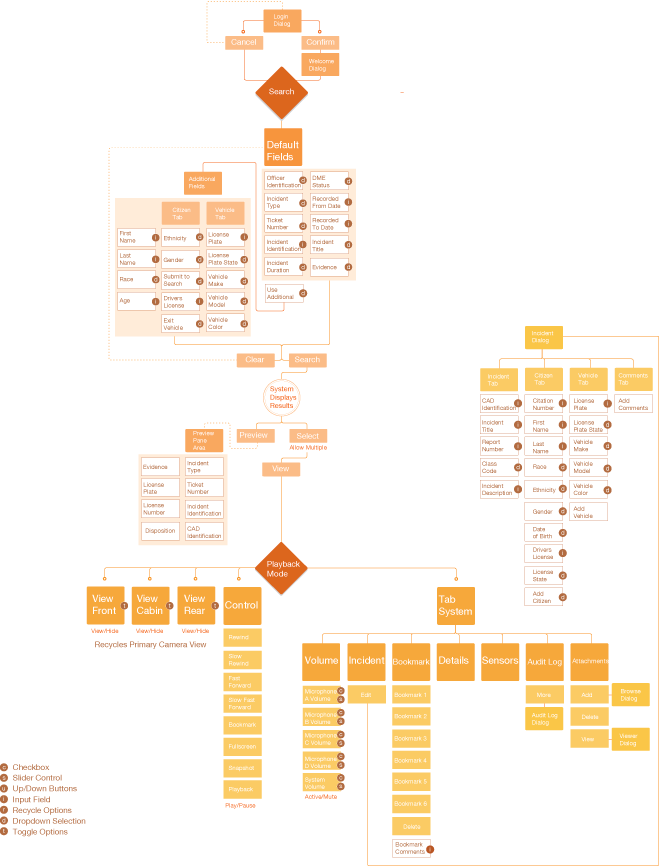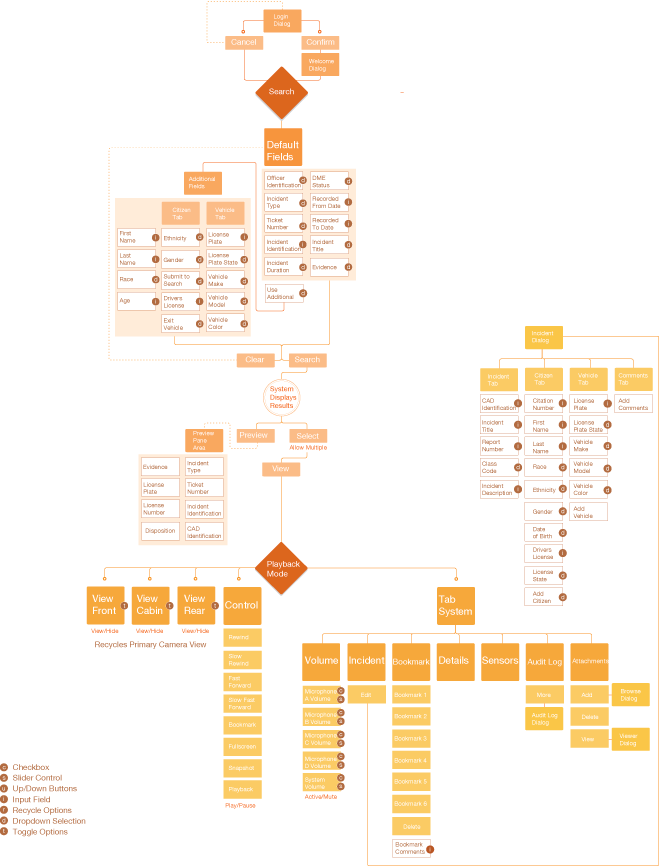 Above you will find sample deliverables of Site Maps from both Application and Site design work that spans several projects.
One consistent aspect of the work I do that sets me apart from most User Experience Architects is the fact that I spend time early in each project to work through options on paper before going digital. I view this not unlike writing an essay, whereby I want an outline to work from. This way I can share my thoughts with others before I switch out my pen and paper for a keyboard and mouse. Or a stylus.
Not only does this save time within the span of a project, but it also fosters a more collaborative environment between Visual and User Experience Designers. It's one way I remind those work for, or with me, that we all entered the 'creative' space to communicate visually.
This is a Site you would use if you worked at a Municipality or Private Company looking for Safety equipment anywhere in the world.
This is a site that you would use to order either physical or digital products if you were either a teacher or a retail manager.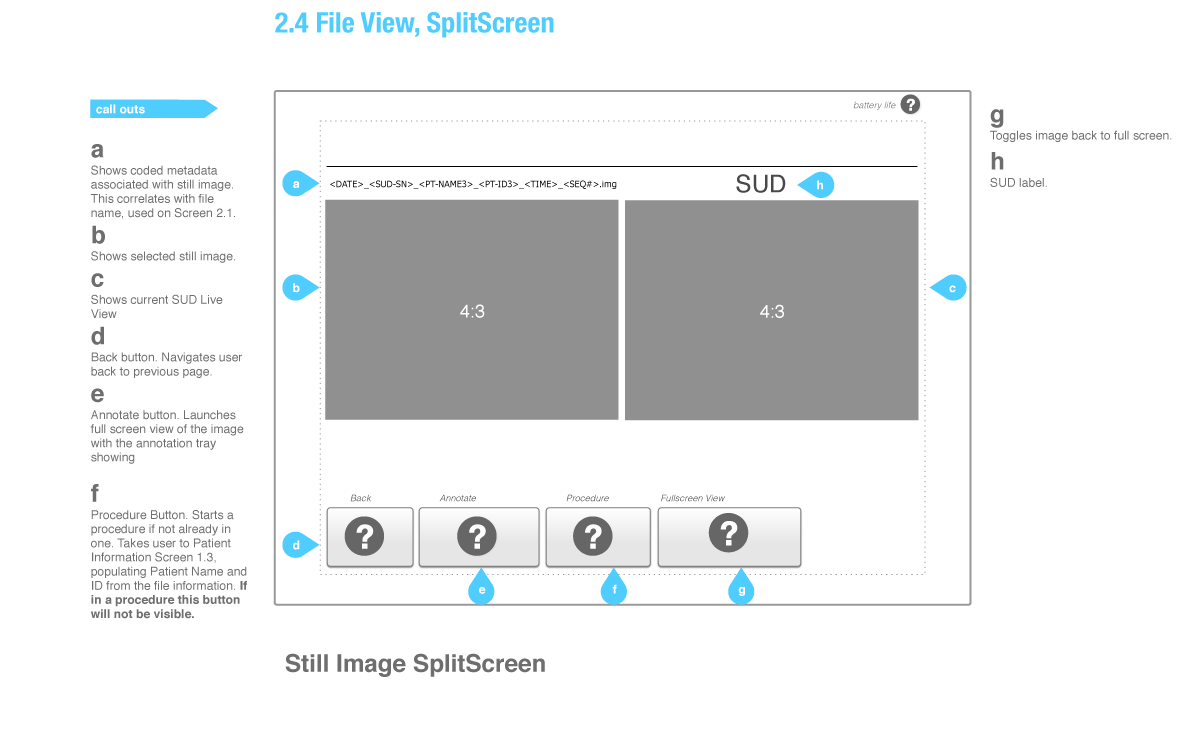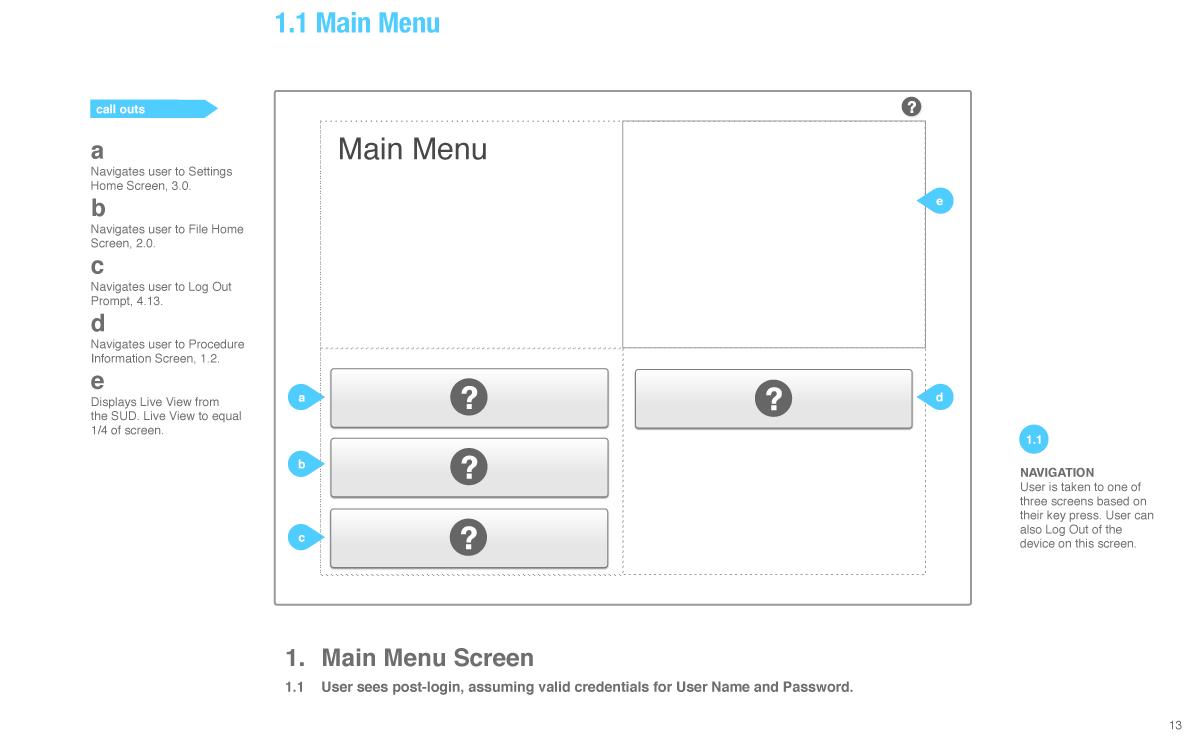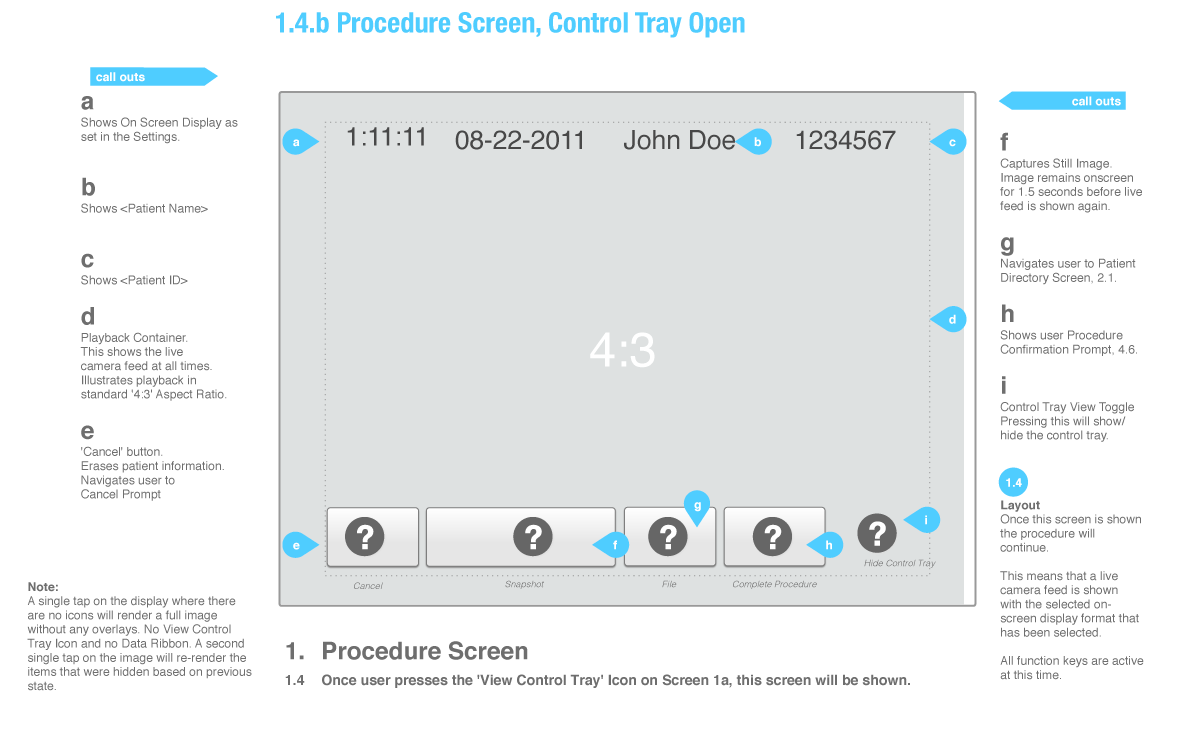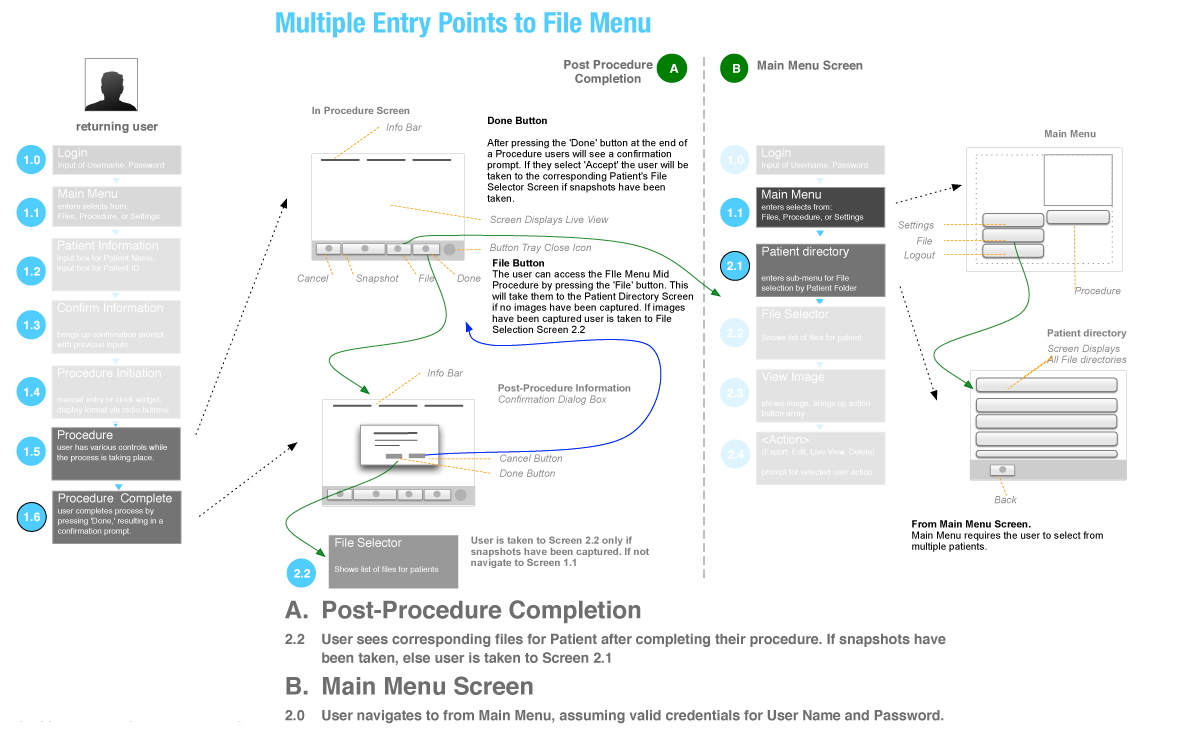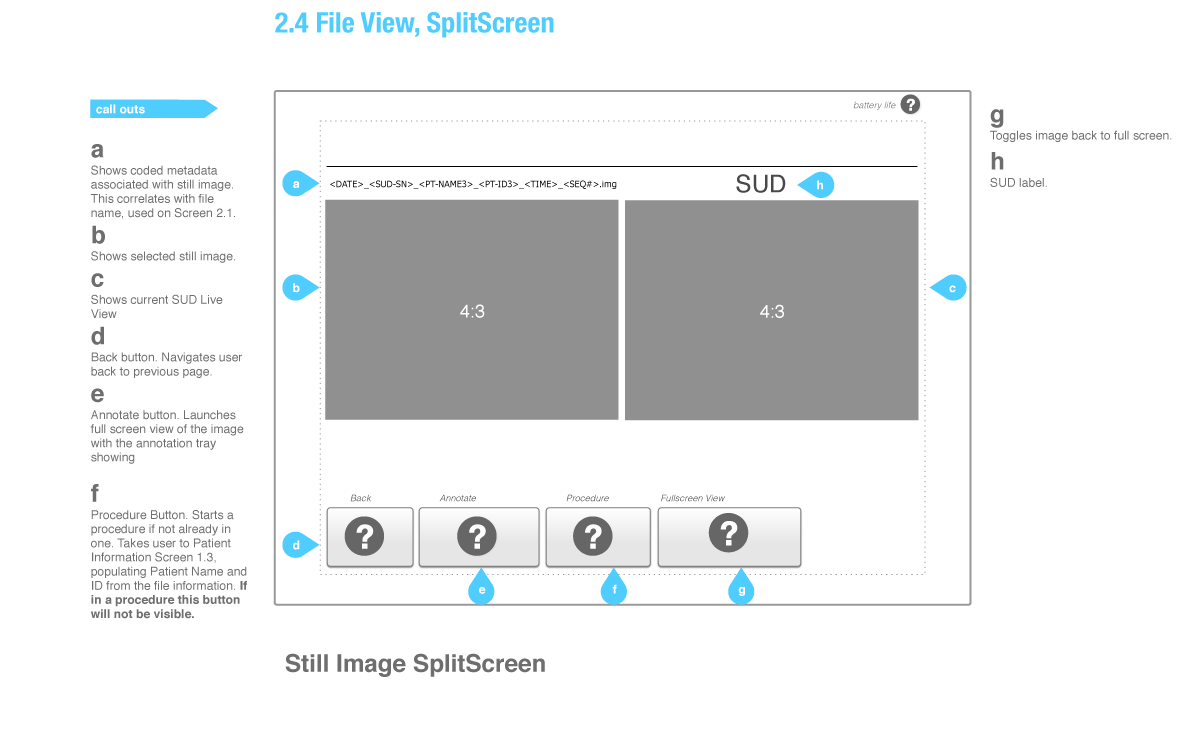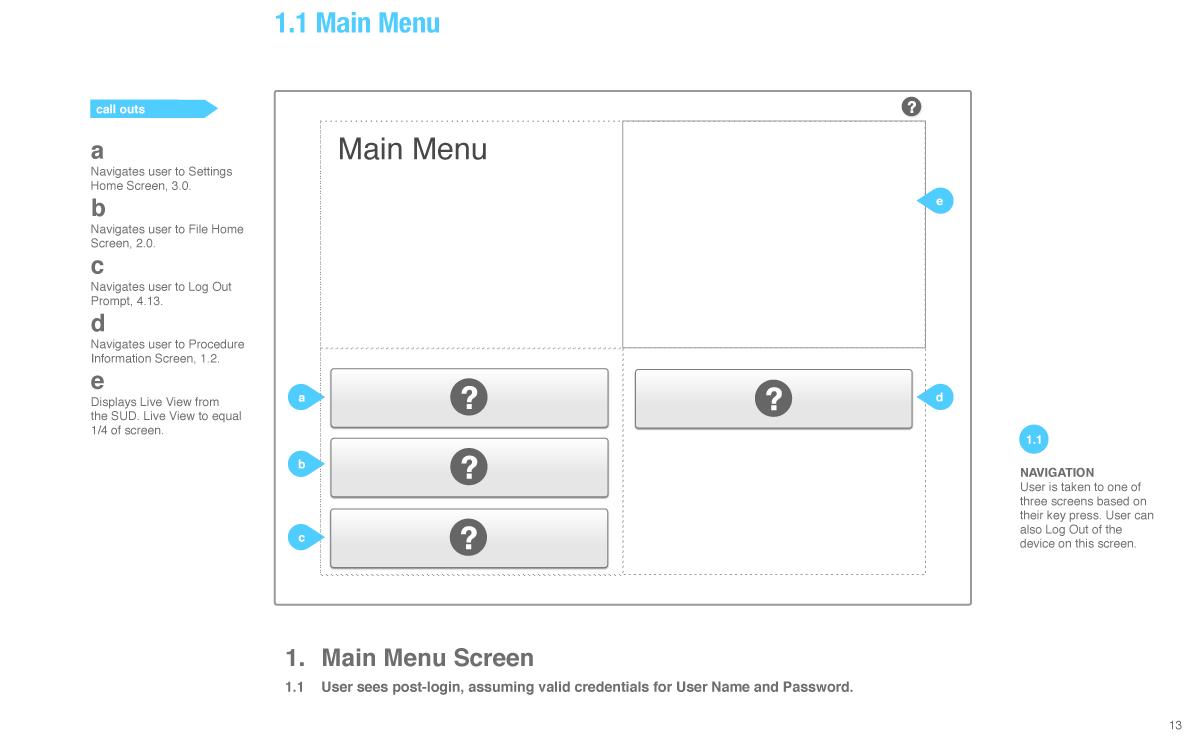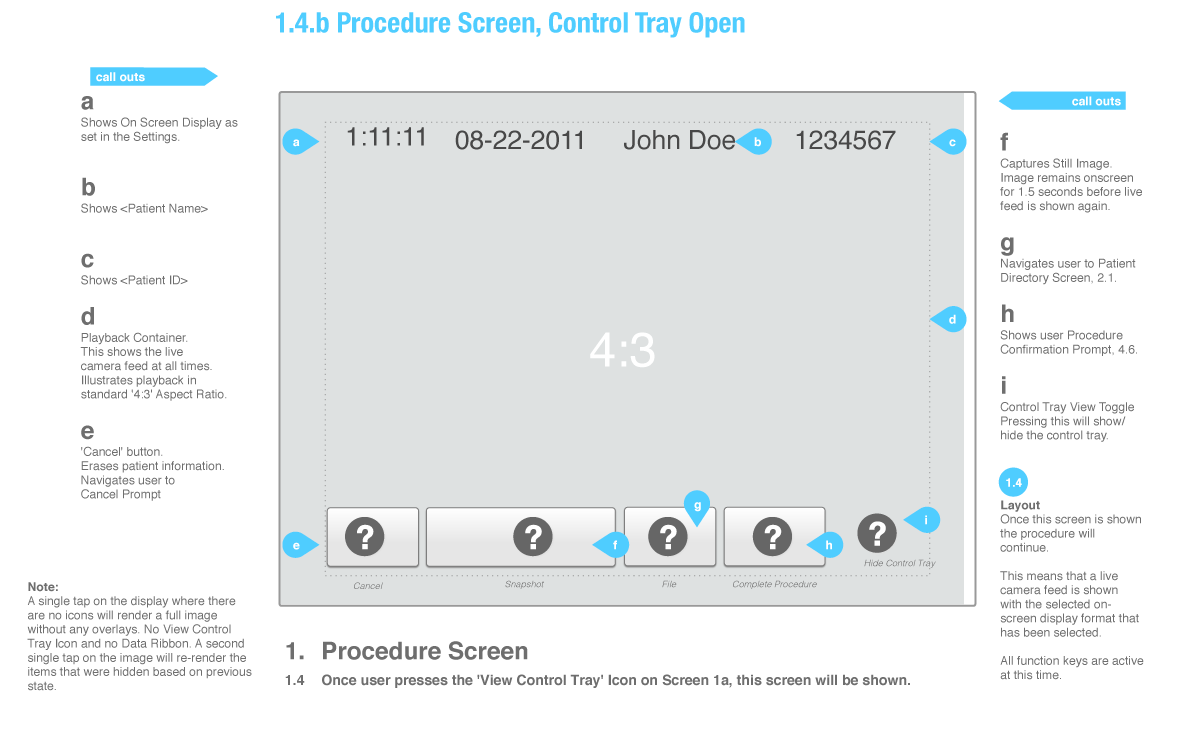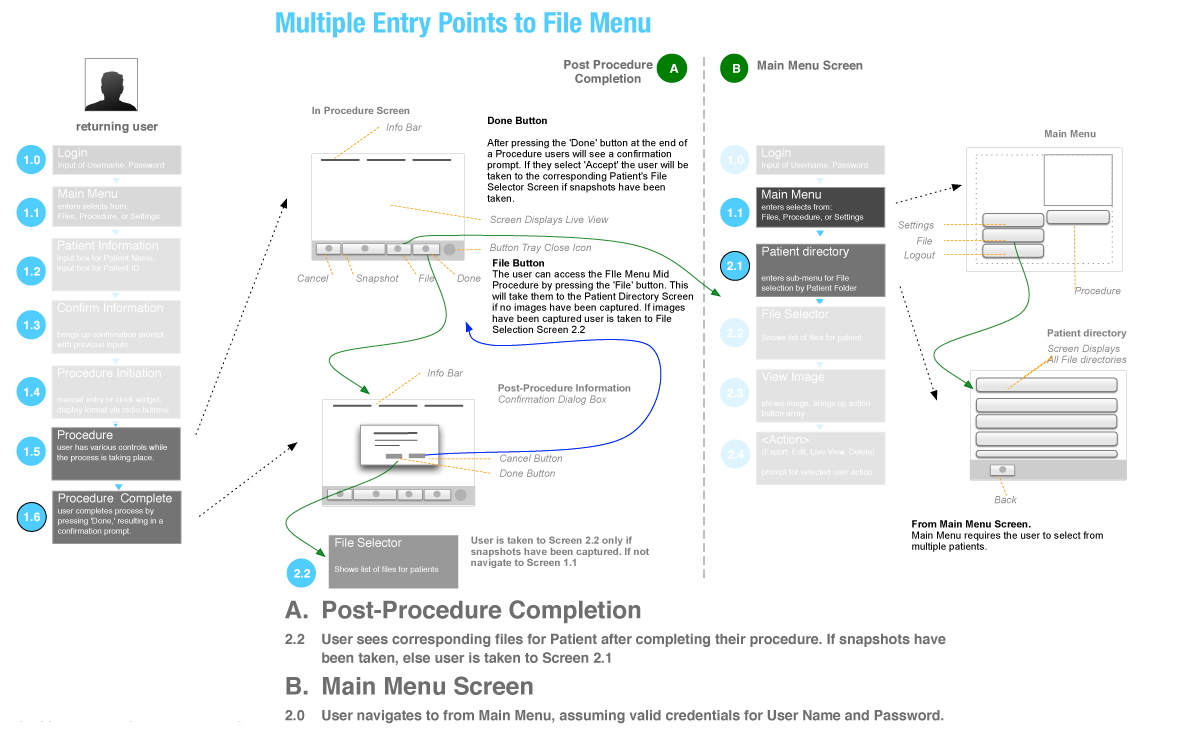 This product keeps you alive in the event that you end up in a coma and your doctor has to insert a bariatric feeding tube.