A Principal AMONGST DESIGNERS
I took this job because the challenge was unlike any other I could find. The opportunity literally had no comparison--to build the largest Design organization to date. I had five peers that I got to collaborate with and learn from. We worked tirelessly to build and scale a global organization that has since improved or reimagined over 1,000 experiences. After two years in this capacity I moved from a position of influence to a position of ownership and became a Design Director.
Education & ACTIVATION
Teaching designers how to be practitioners and facilitators requires more than simply working on Enterprise Software projects together. As part of this position I influenced not only the way Design Thinking was applied at IBM, but I also trained the trainers. The best metaphor I have come up with has been: not only mixing, but also serving the kool-aid. I happily admit that it's not perfect, but it is accurate.
IBM Design Language
Two Principals and I led the creation of the IBM Design Language, which is currently applied to over 1,000 SW products at IBM. This began with a small team and a series of workshops and discussions, culminating in the creation of a website that has empowered hundreds of designers across the world. I played a facilitation and thought leadership role, collaborating with my peers on foundational philosophy and definition. I continued this by working with a trio of designers focused on it's translation into motion, animation, and data visualization.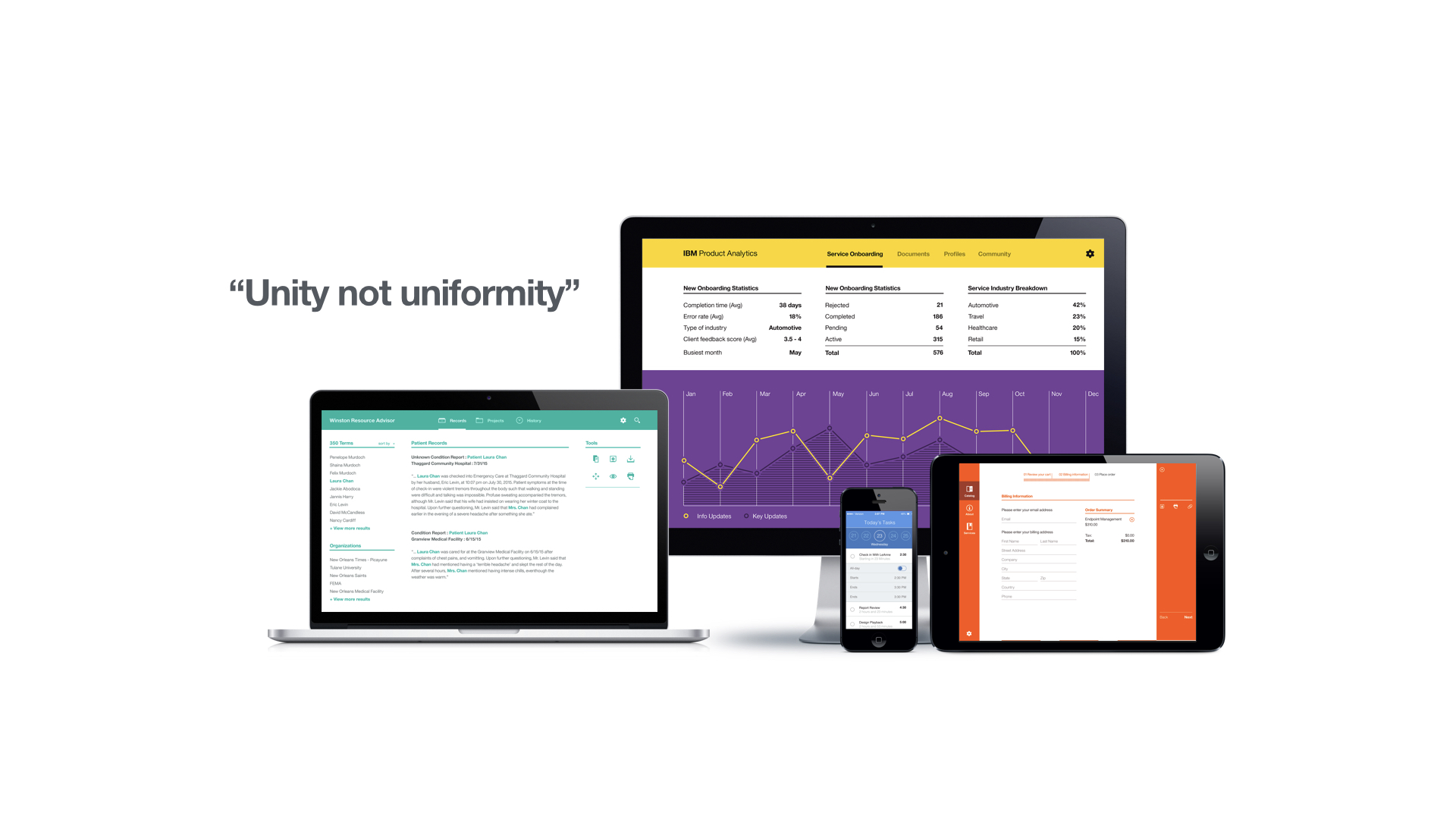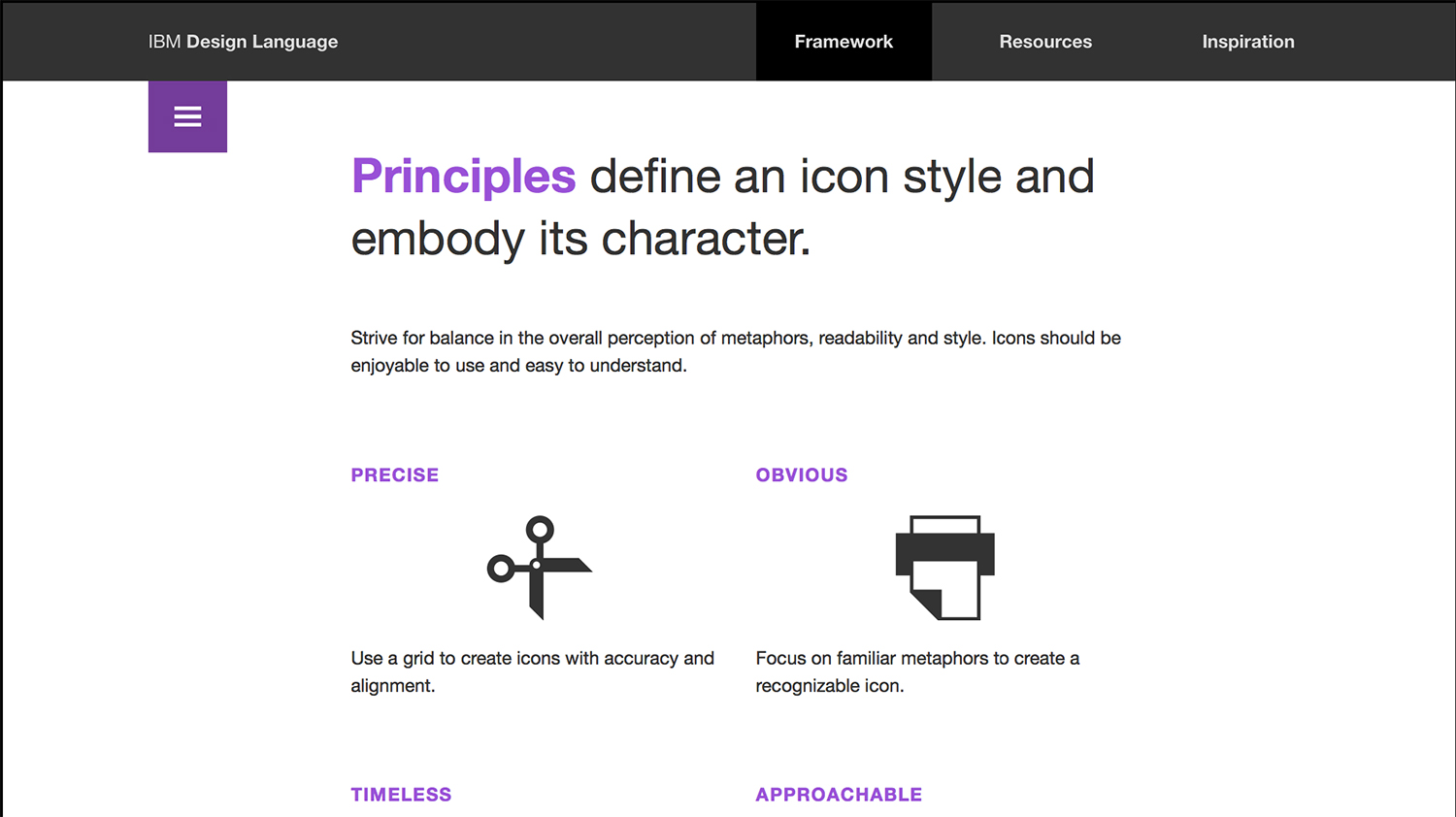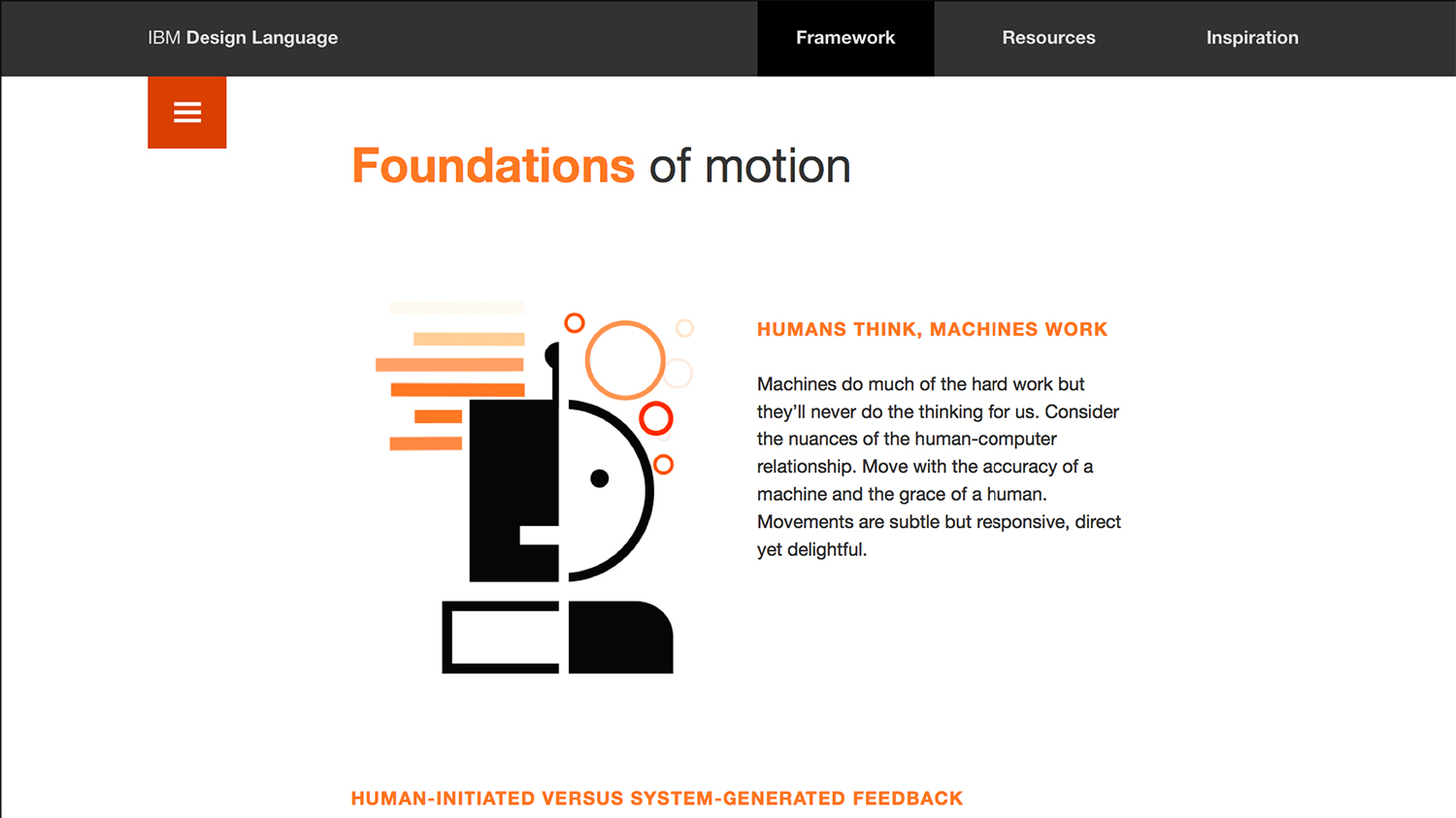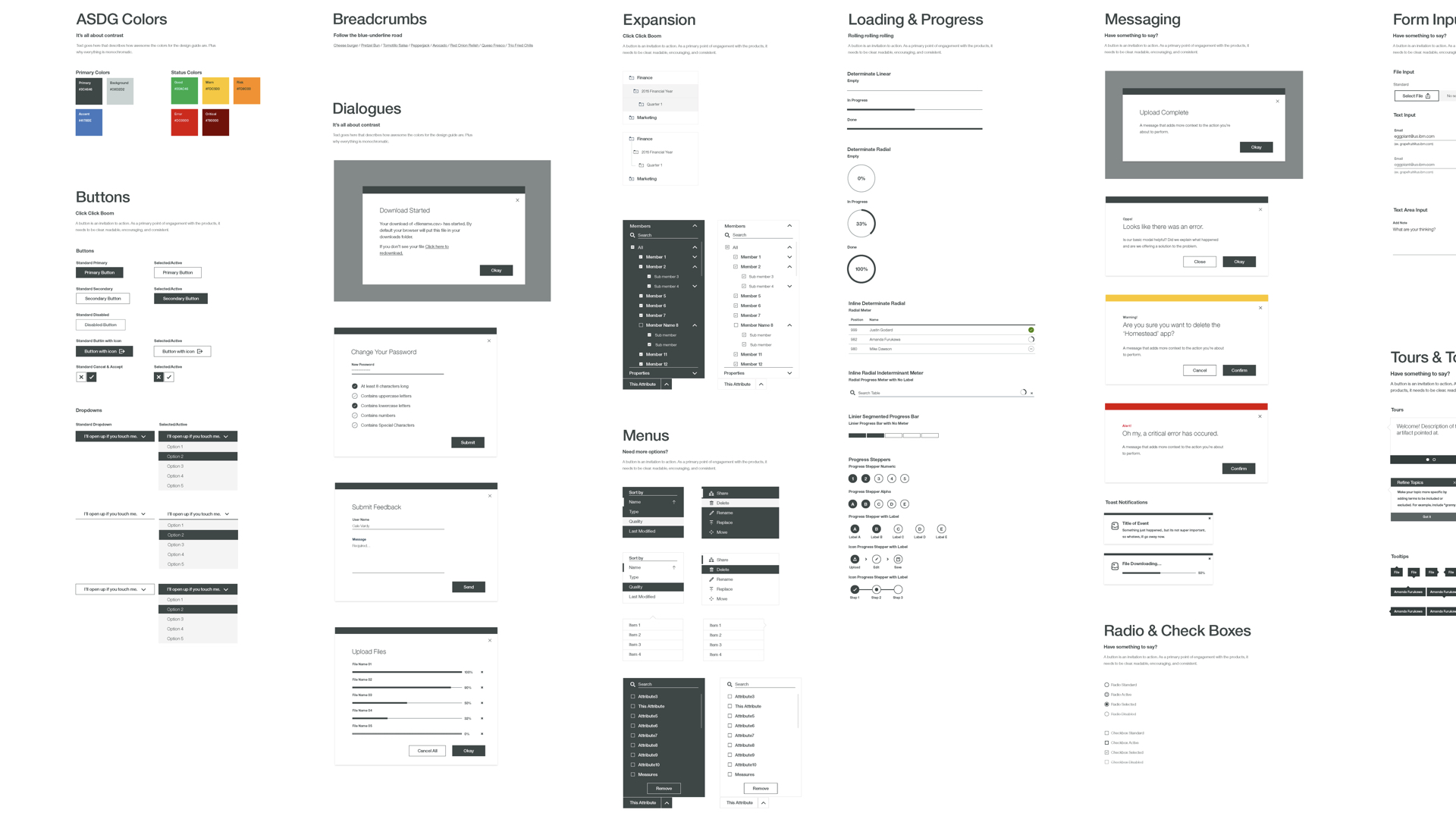 IBM Design website
Of the many responsibilities I had as a Principal, one was working with a small team of talented designers on our external-facing website. Whereas there were many iterations generated the one below was by far my favorite. Focusing on curated images and color to tell the story and being light on descriptive content resulted in fewer, more targeted statements.