speak
I have been fortunate to have had several opportunities to present in front of audiences.
I like talking to people
I enjoy conferences because I get to listen to people speak and I get to learn. I like talking to strangers and absorbing their points of view. I like being in audiences, but I also enjoy opportunities to speak.
I speak about a range of the topics that includes: Artificial Intelligence, Design Strategy, Innovation models, Designer career path, Design Culture, and Agile + Design Thinking.
Speaking opportunities vary. I have presented on stages of varying sizes. I have sat on panels for several topics. I have also spoken at multiple college campuses.
@CONFERENCES
Interaction 19, AIGA National Conference, SXSW, Core77 'Now What," Autodesk Accelerate, UX STRAT, AIGA 'Design + Diversity,' Idean Design Leadership Academy
@Colleges
Carnegie Mellon University, University of Texas, Texas Tech University, Washington University at St. Louis, DePaul University, Art Institute of Chicago, University of Illinois at Chicago
Partnerships are important to me. I am a far stronger facilitator when working with someone else to work a crowd and collaborate alongside. I have been lucky to count John Howrey, Paul Sohi, Oen Hammonds ( & many others) as partners.
I also like working with people
I have led many workshops in my career, some internal and others with clients, but the majority have been Design Thinking-focused. I have run workshops at South by Southwest, AIGA's Diversity and Inclusion Summit, Core77's Here & Now conference, and AIGA's national conference.
I have recently evolved two workshops alongside my peers; Debatecamp for Designers, and The Career Compass. The first can be found, along with its abstract, below. I am still iterating on the second workshop, so stay tuned on The Career Compass.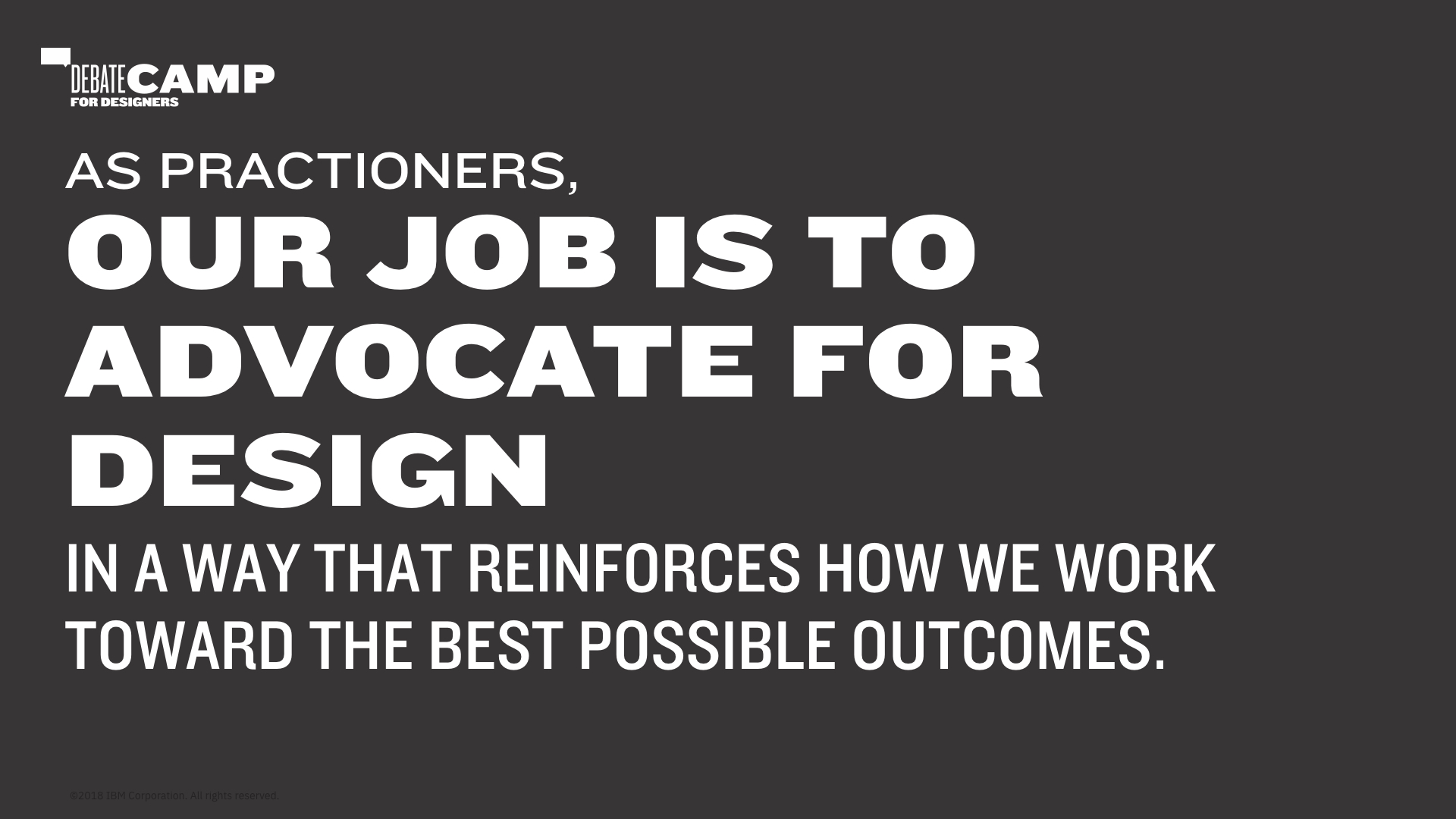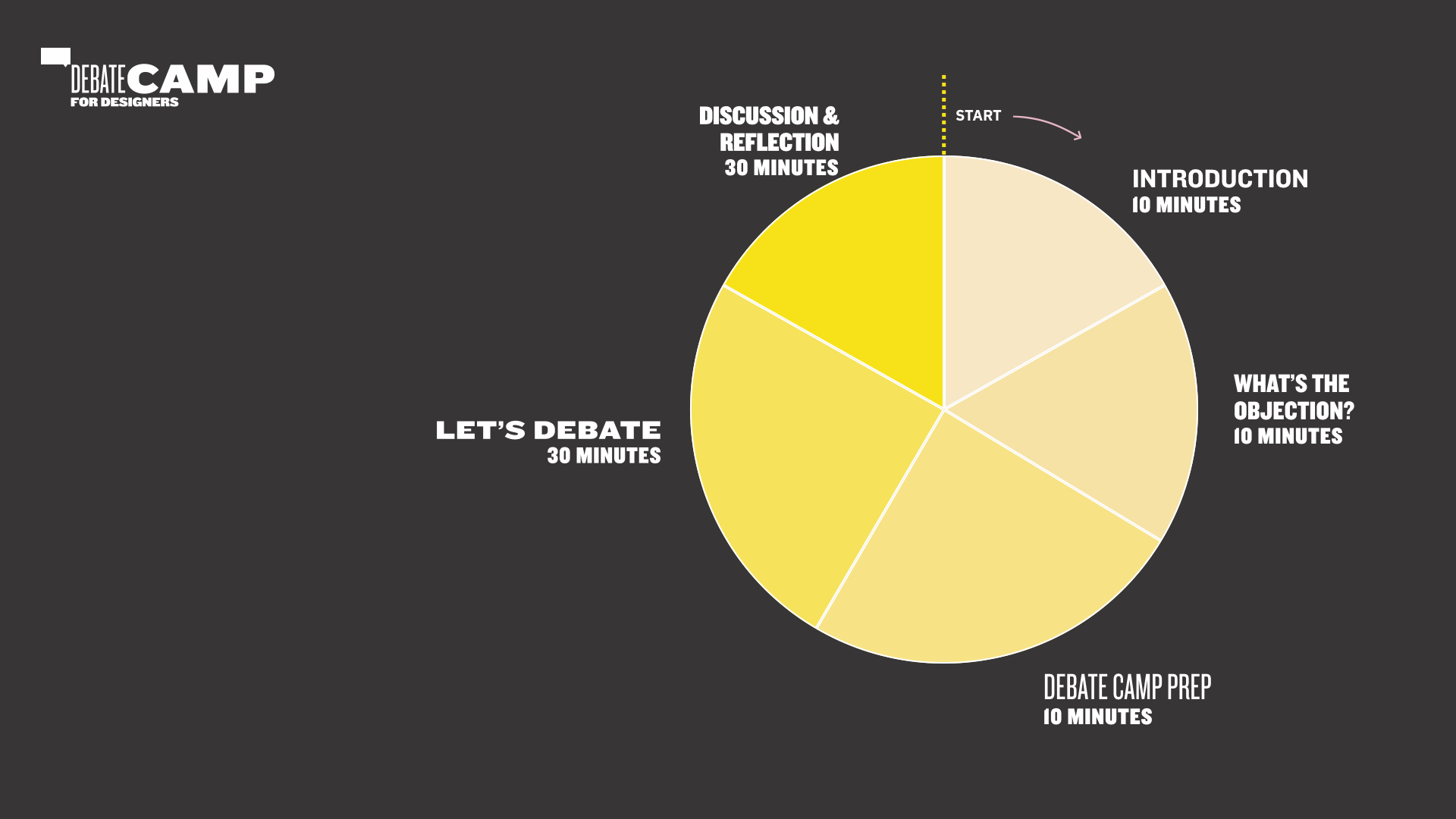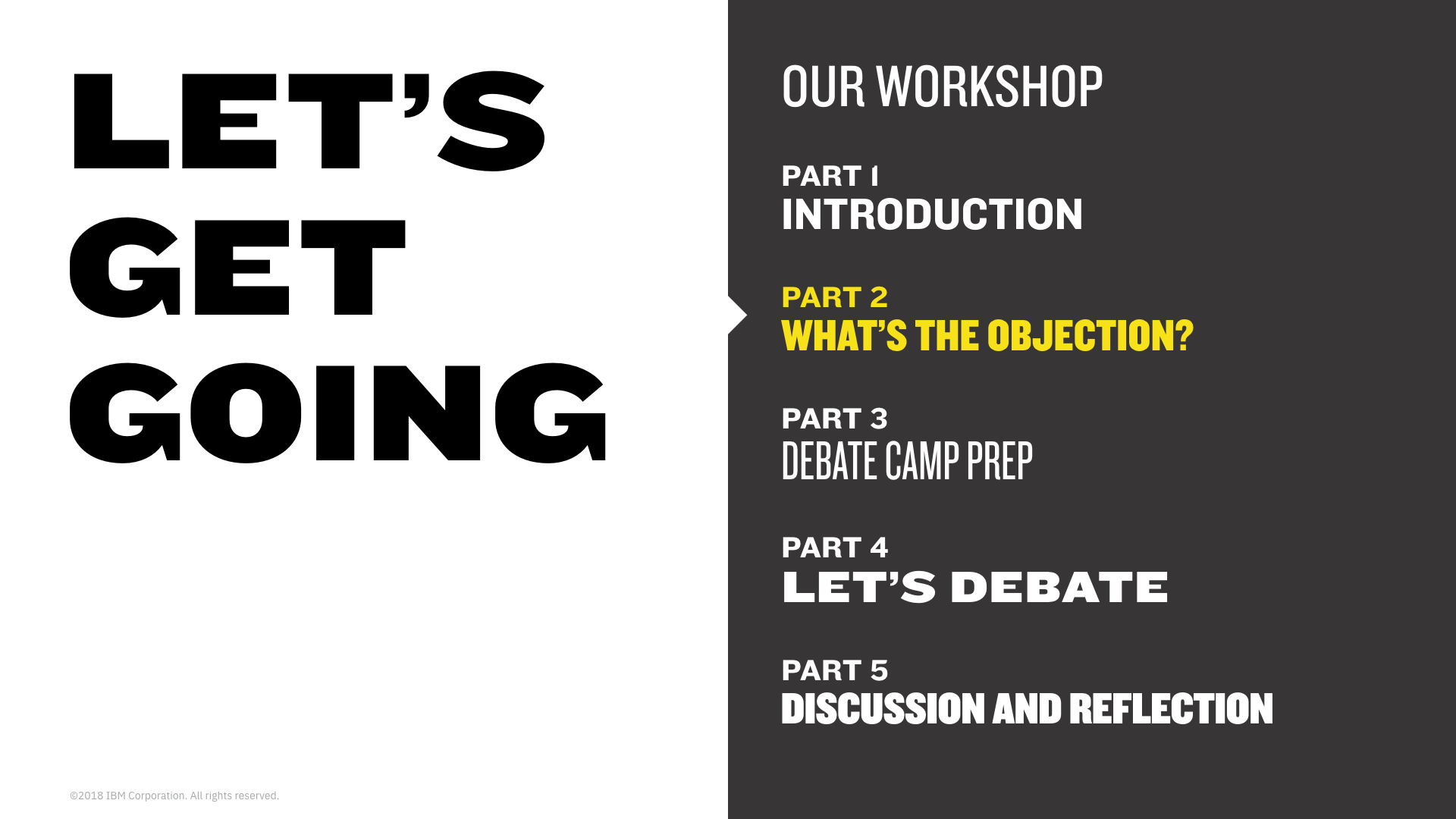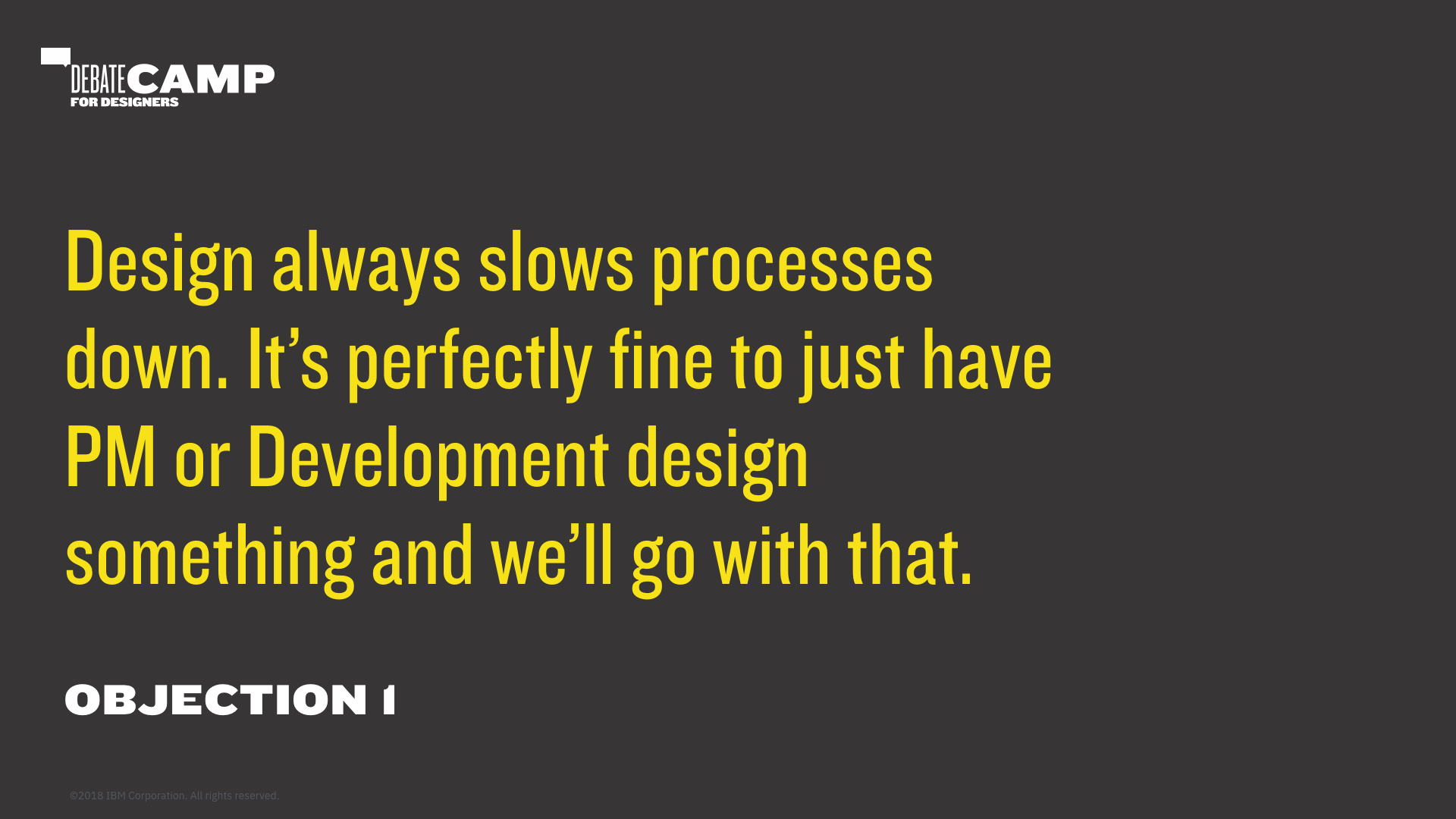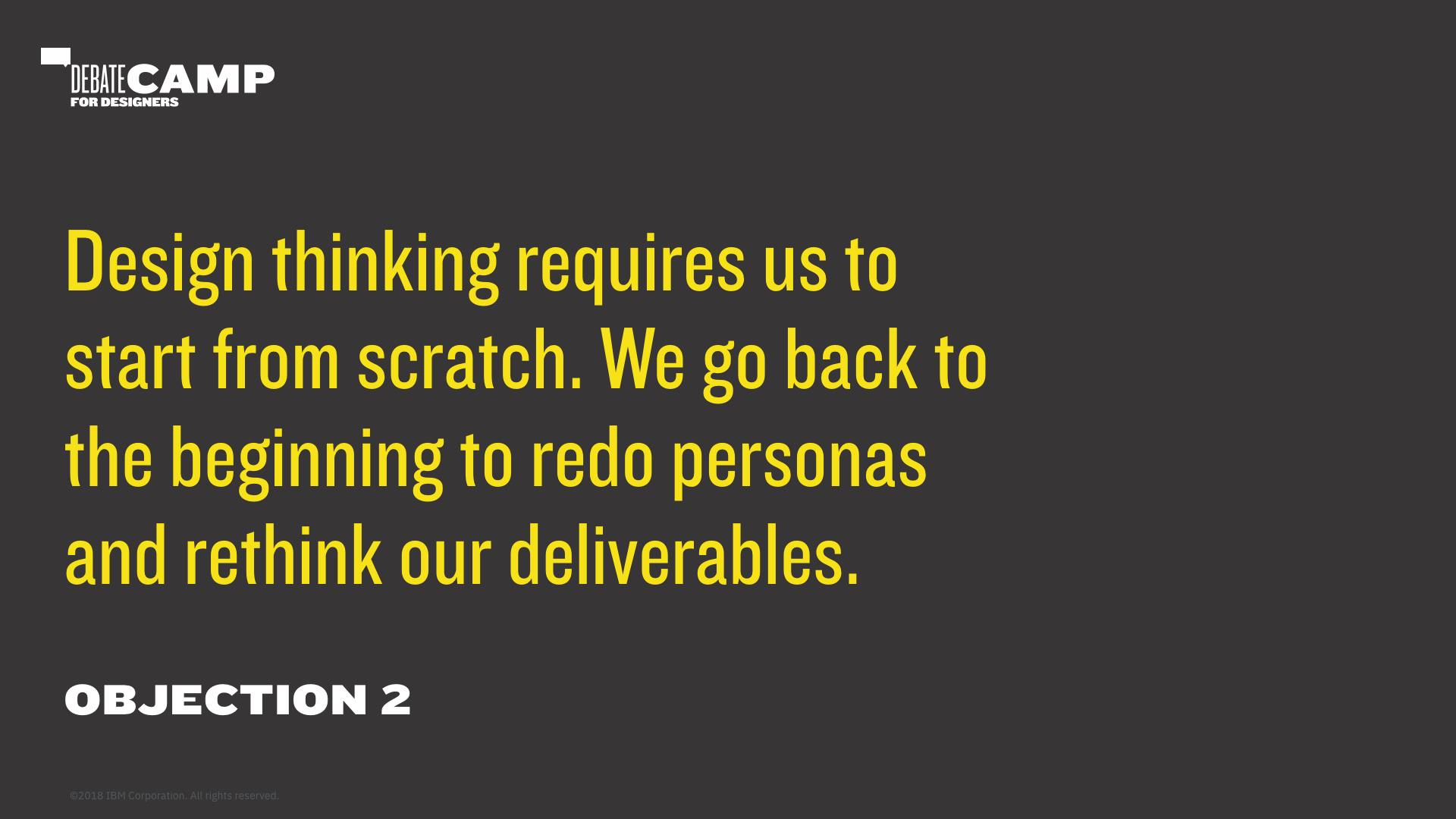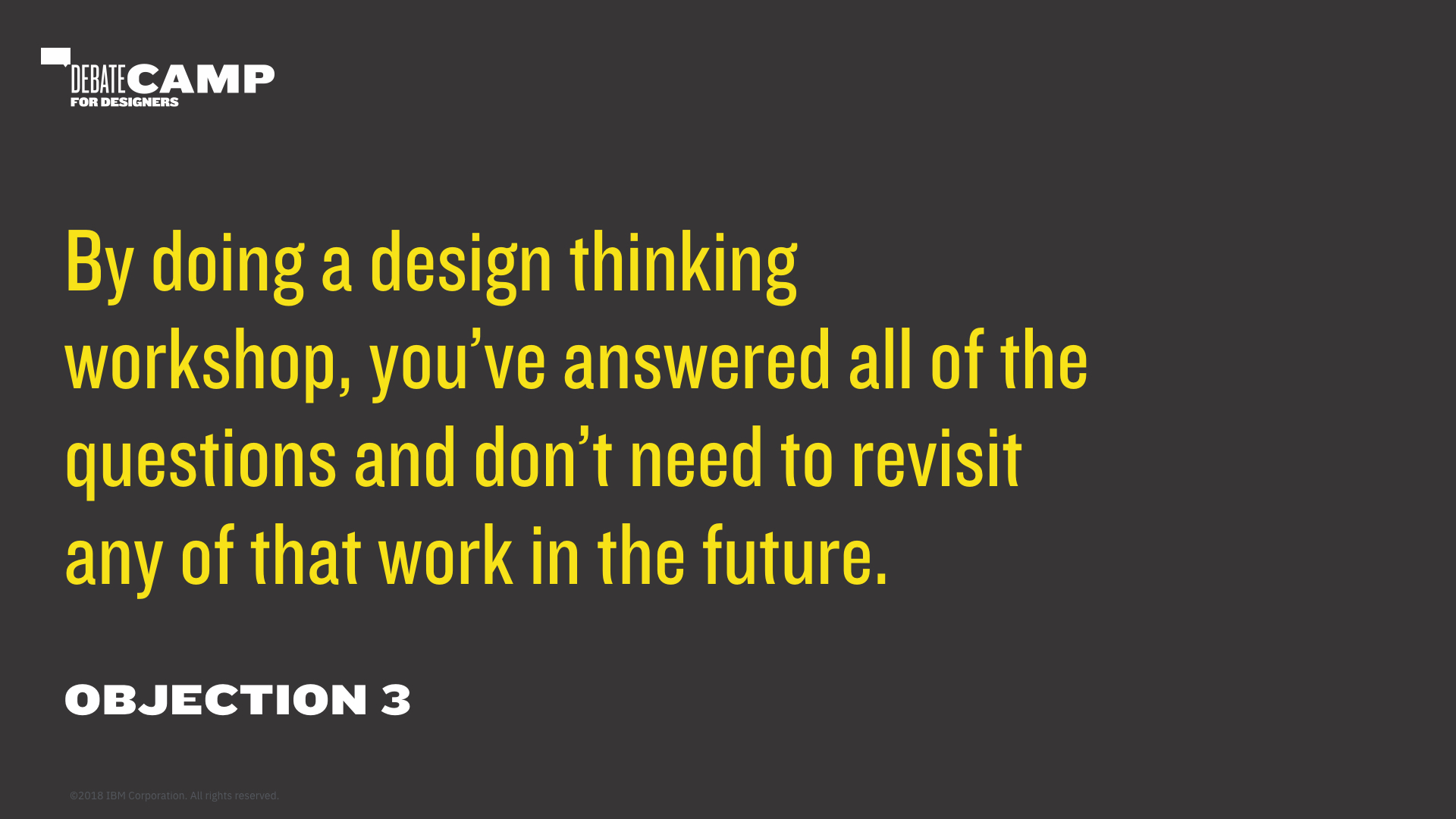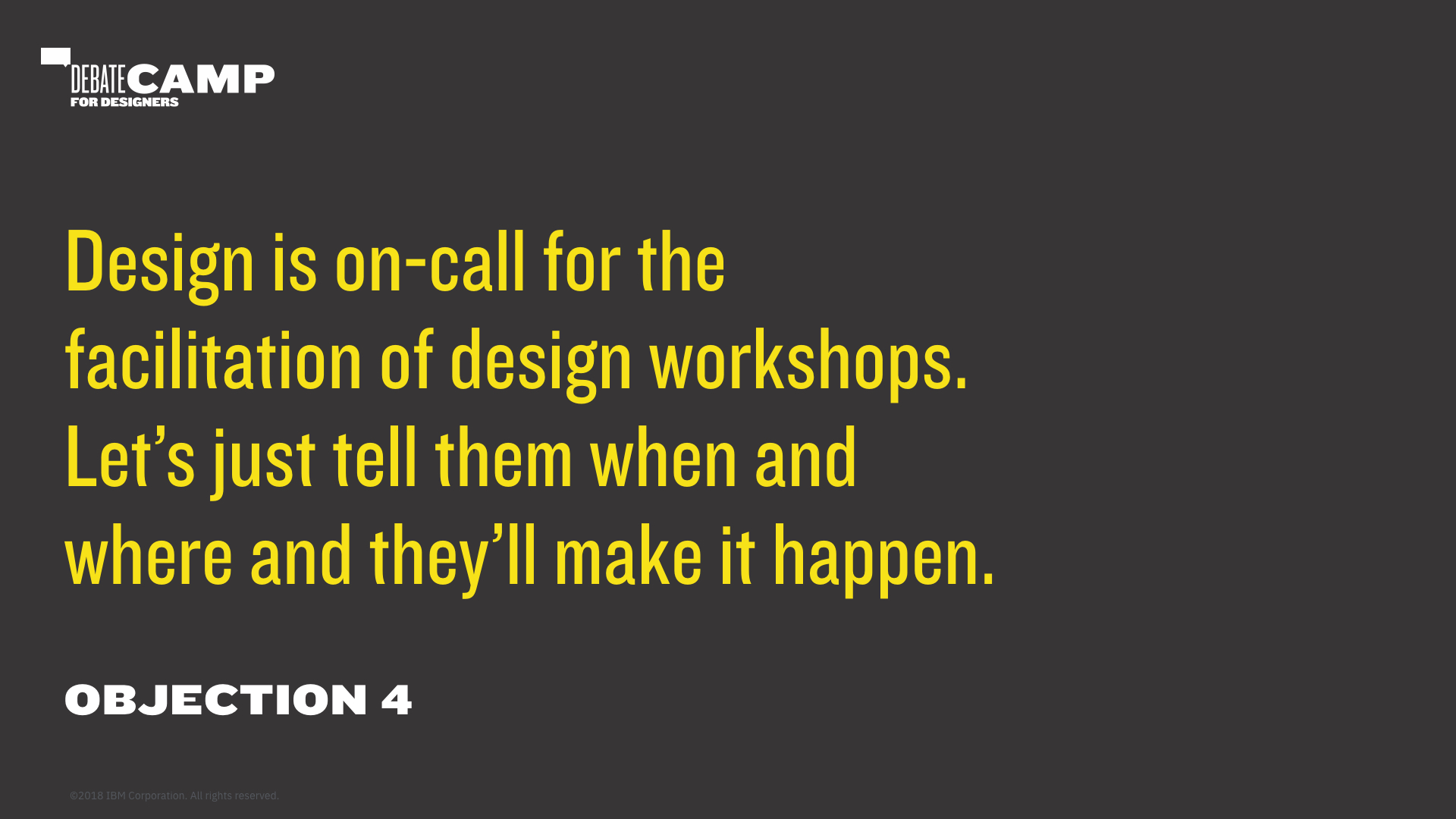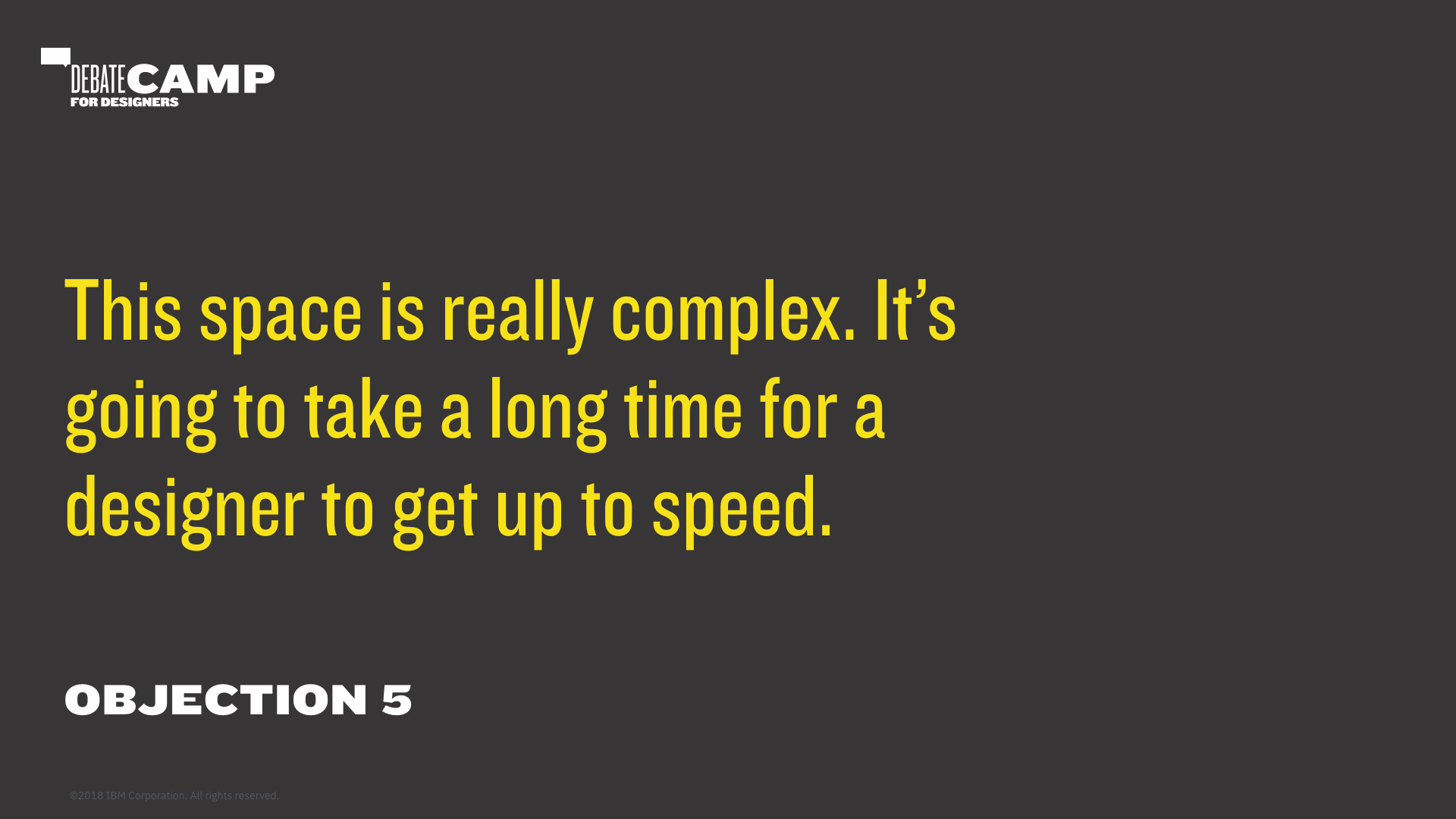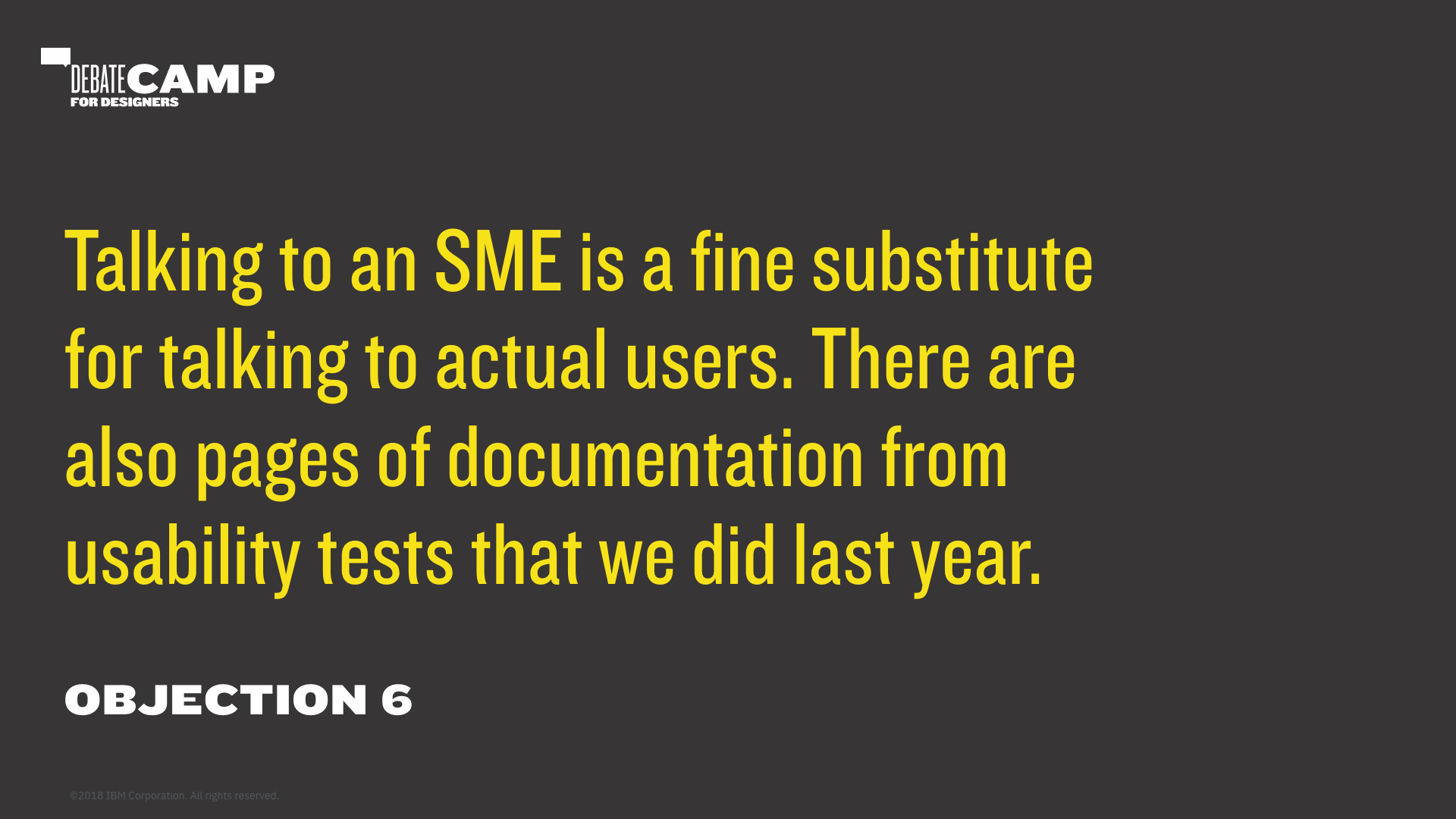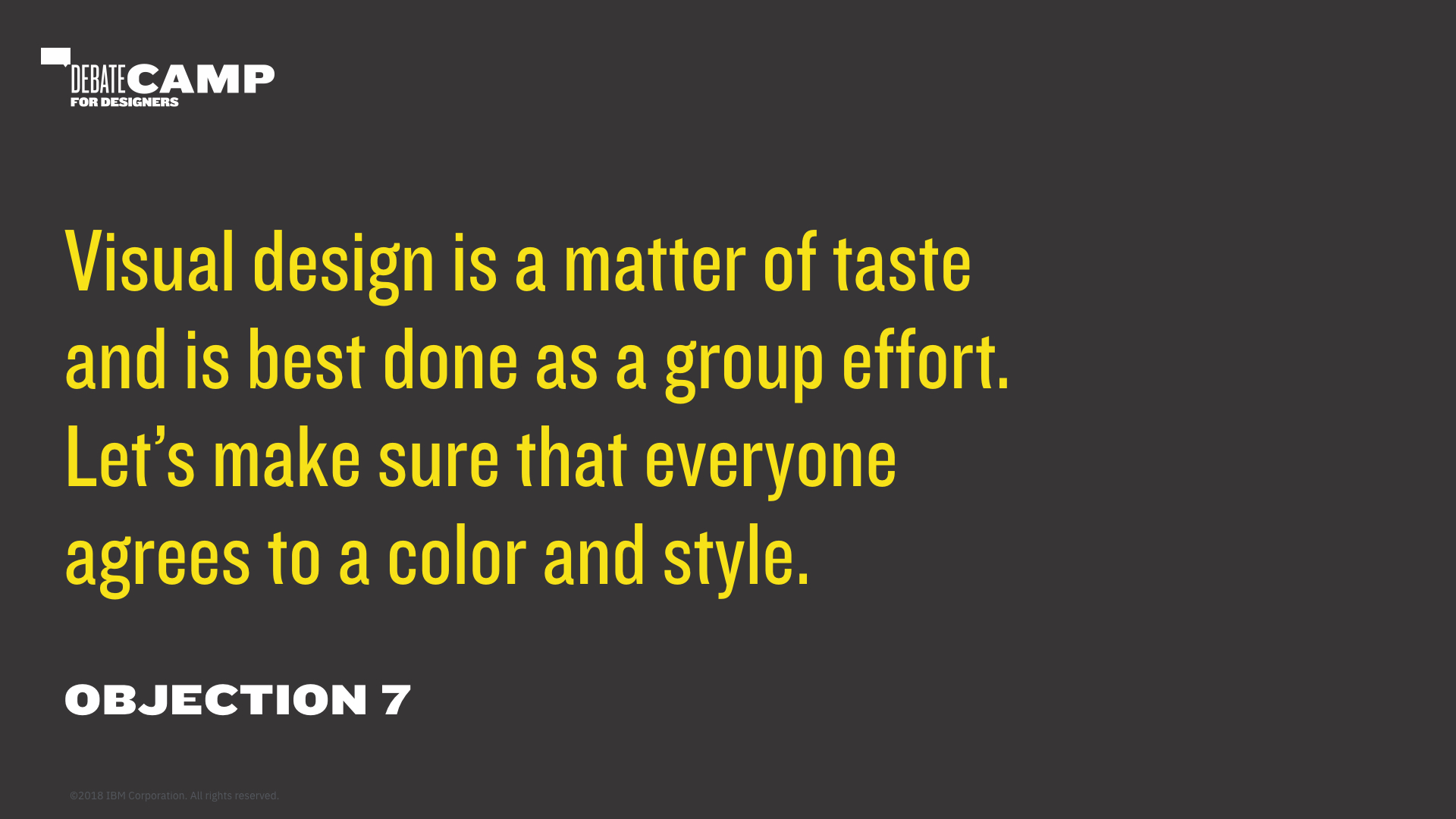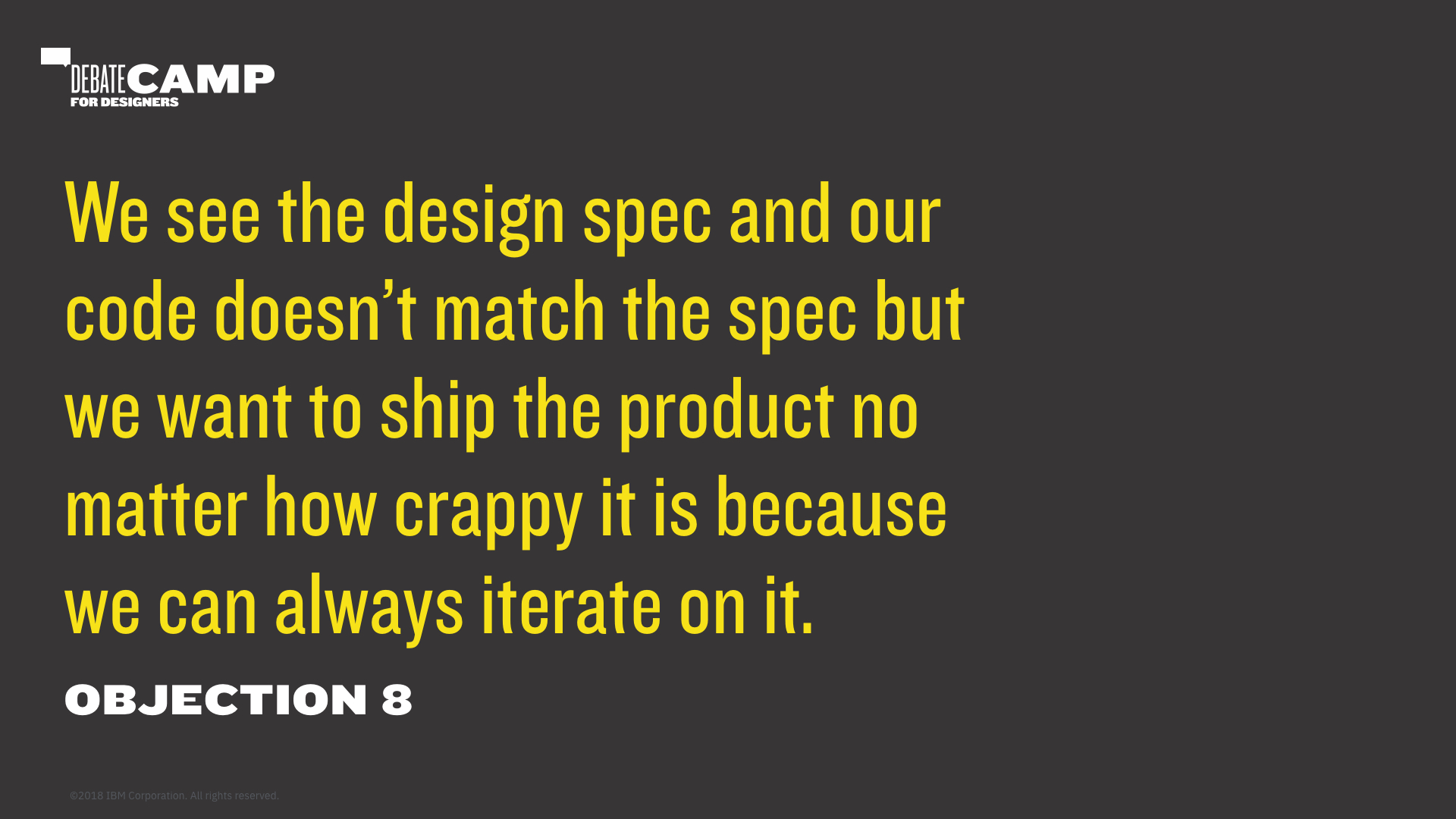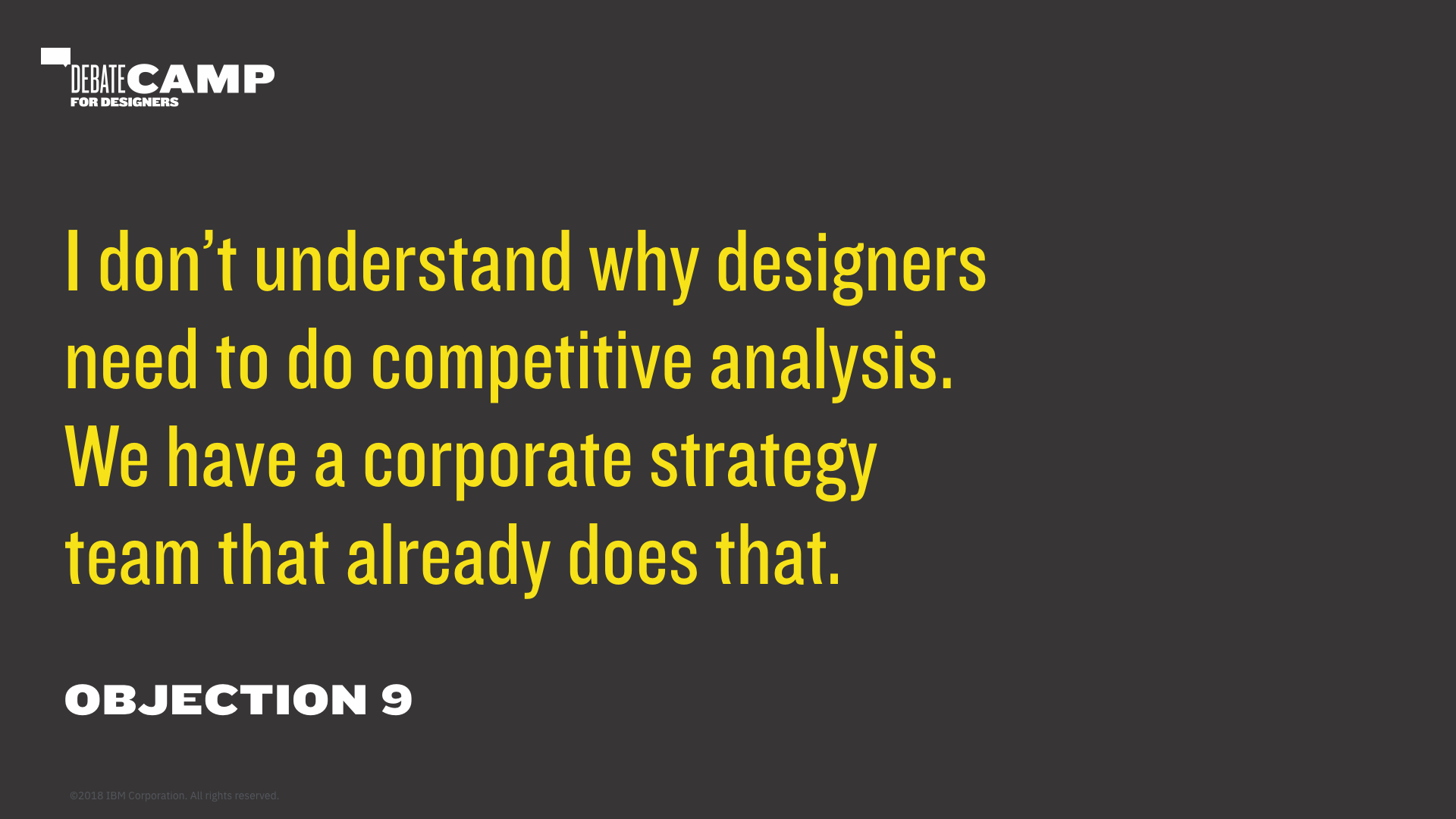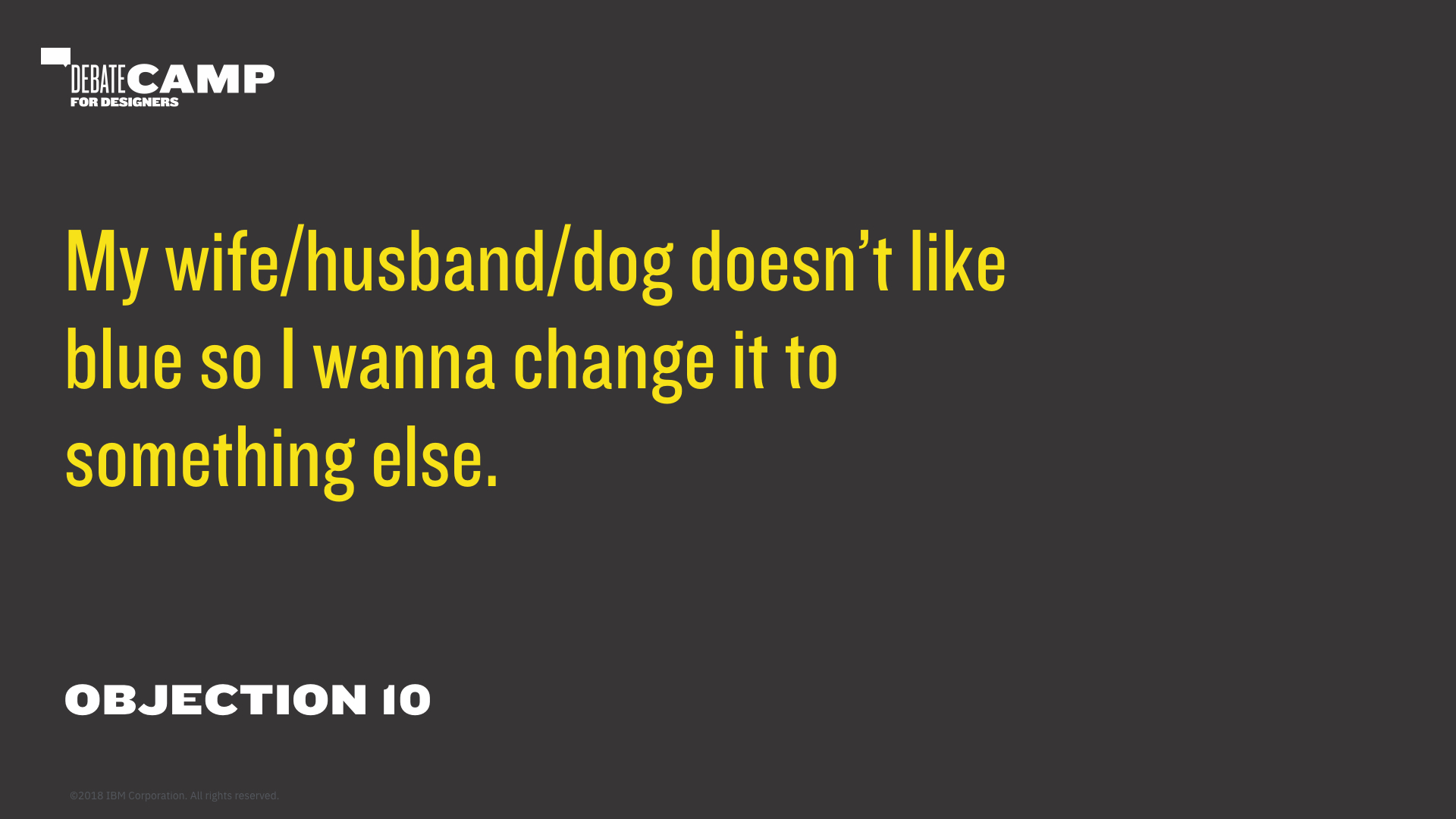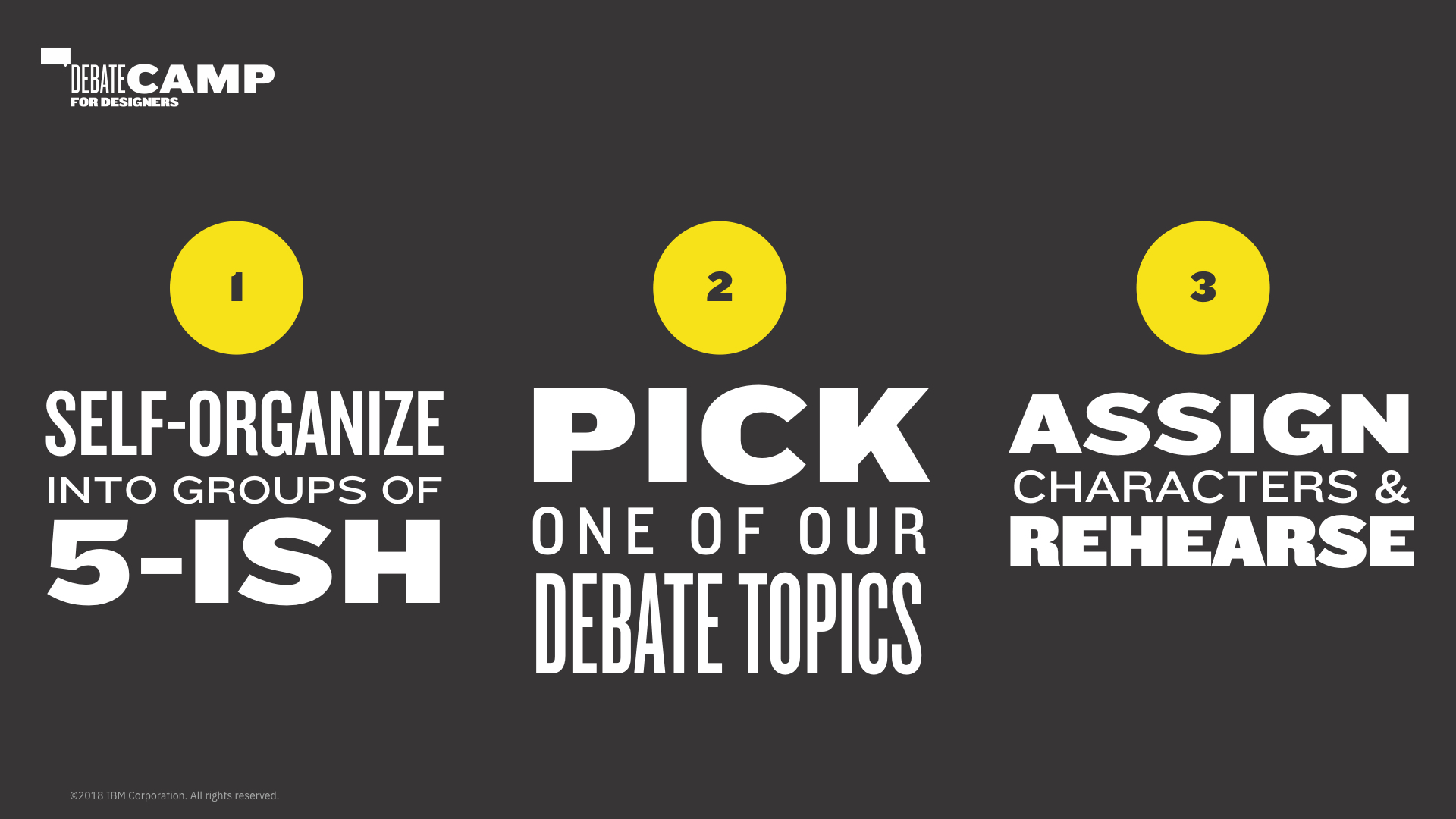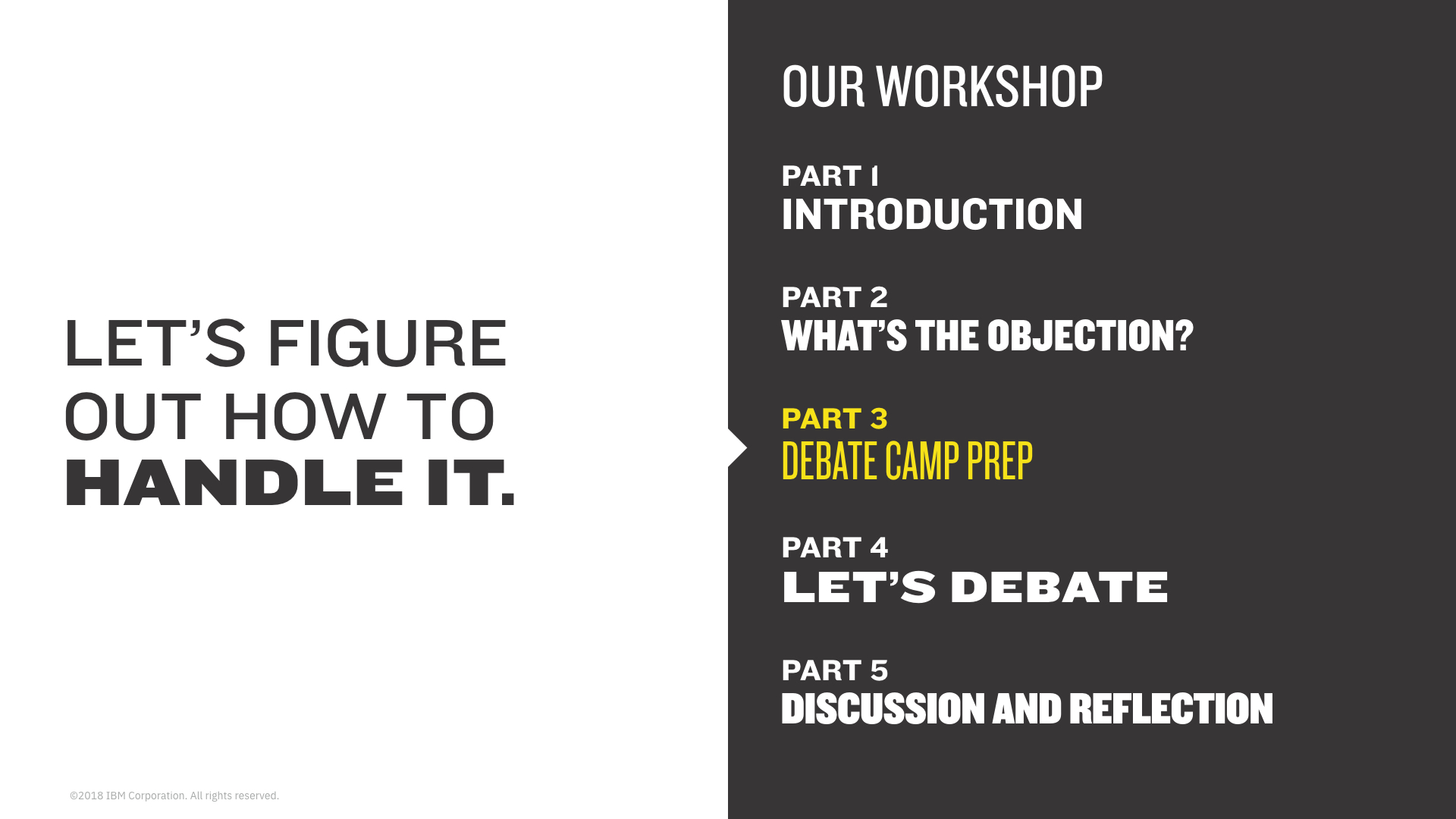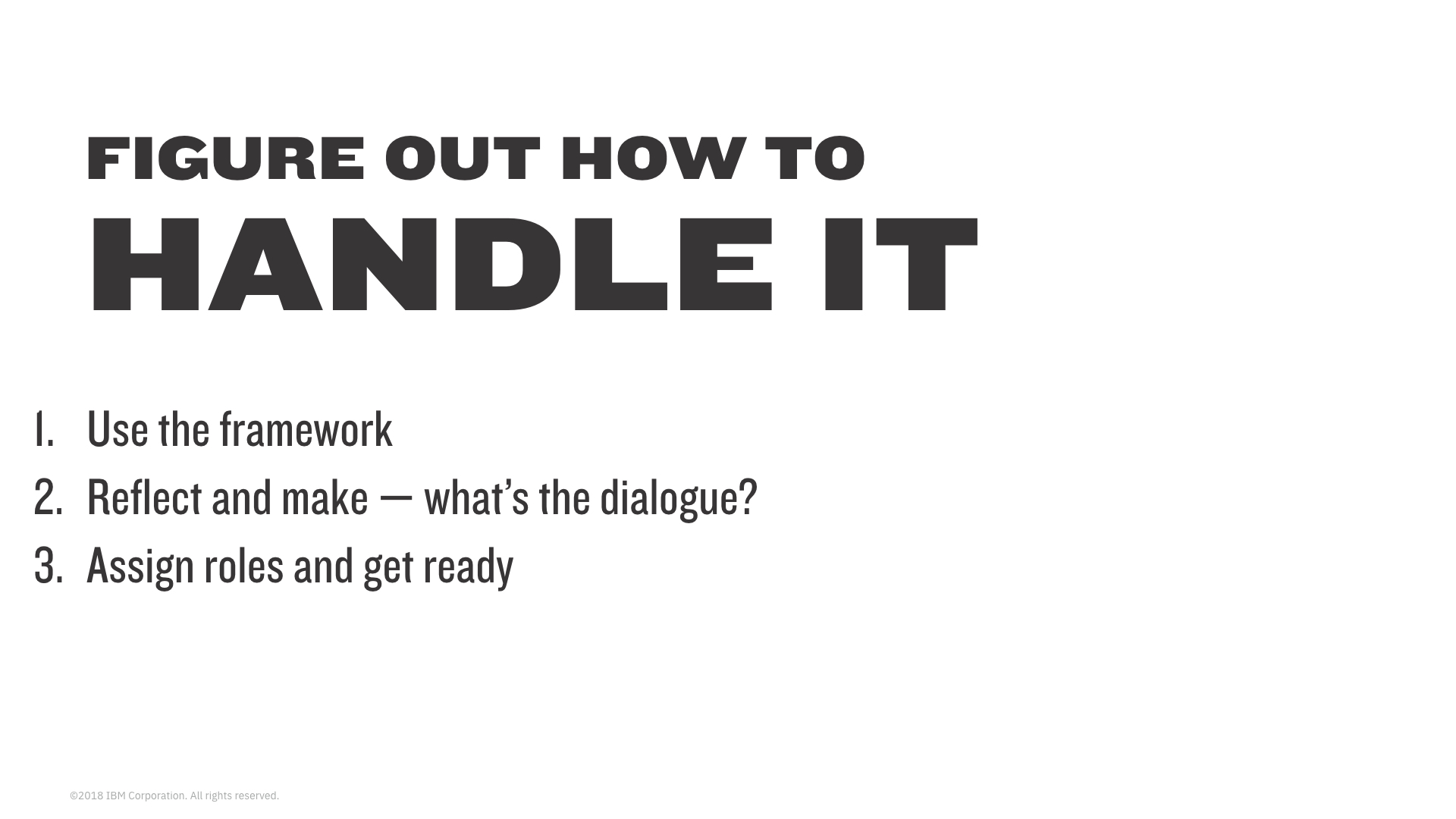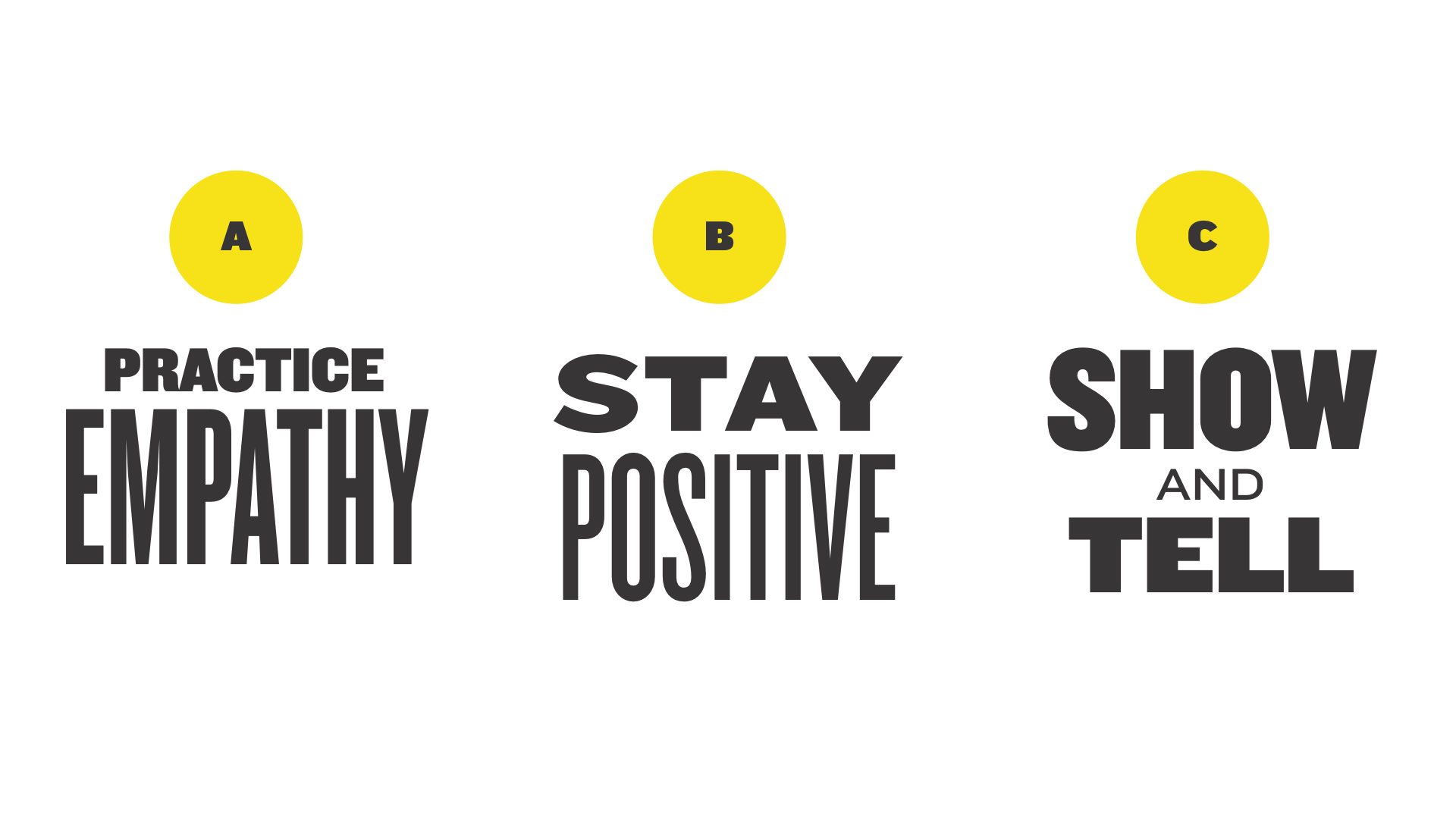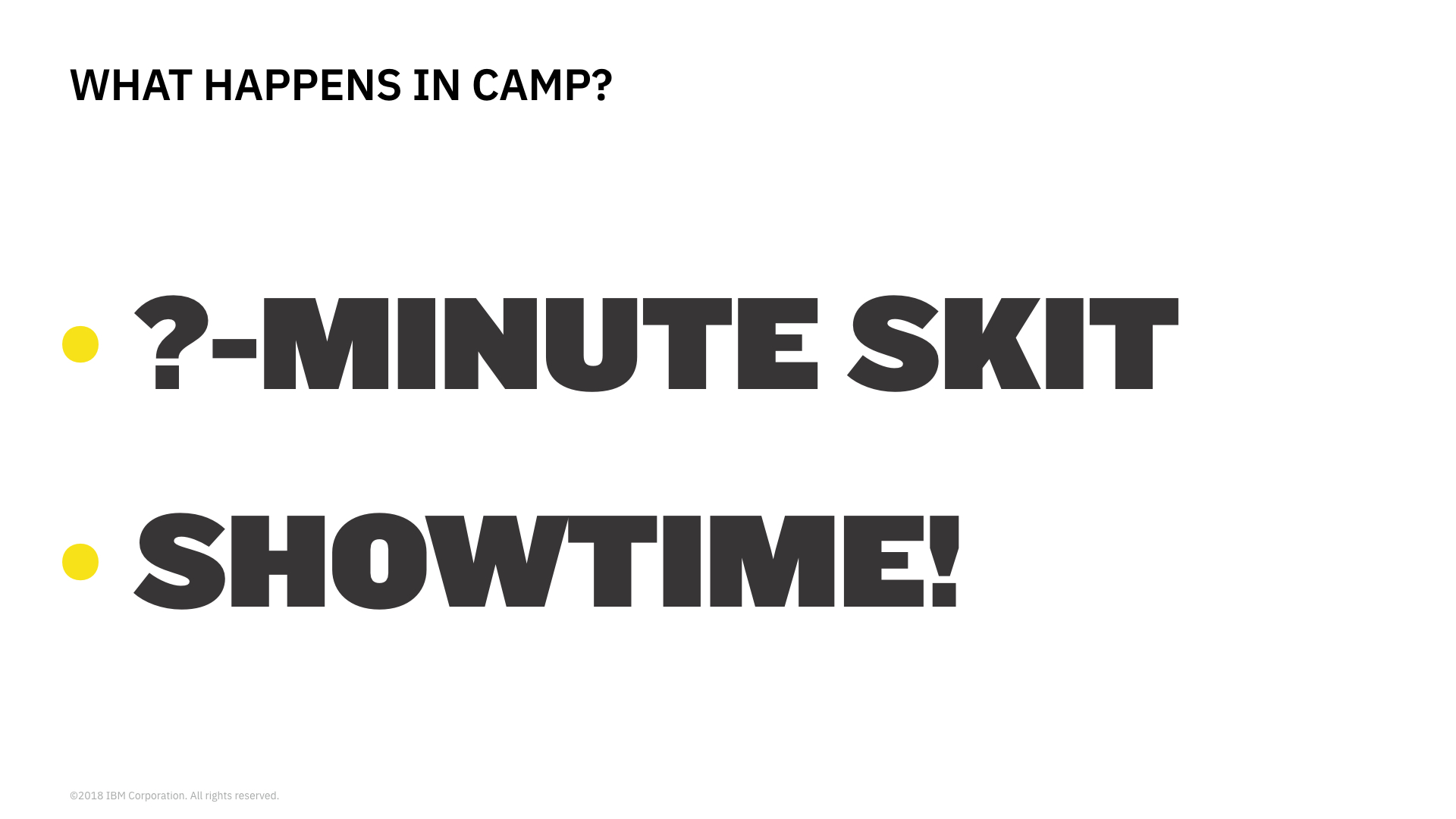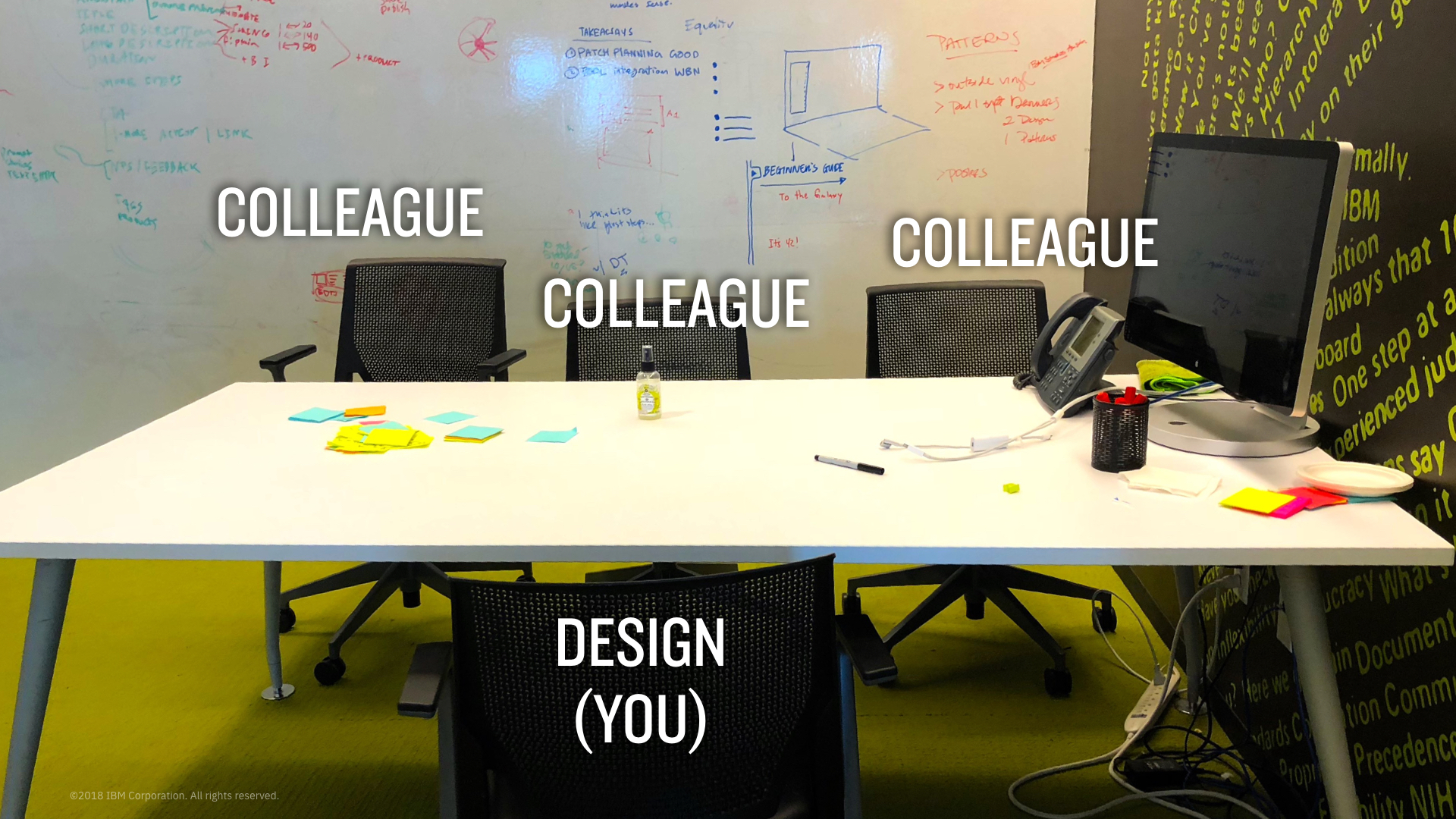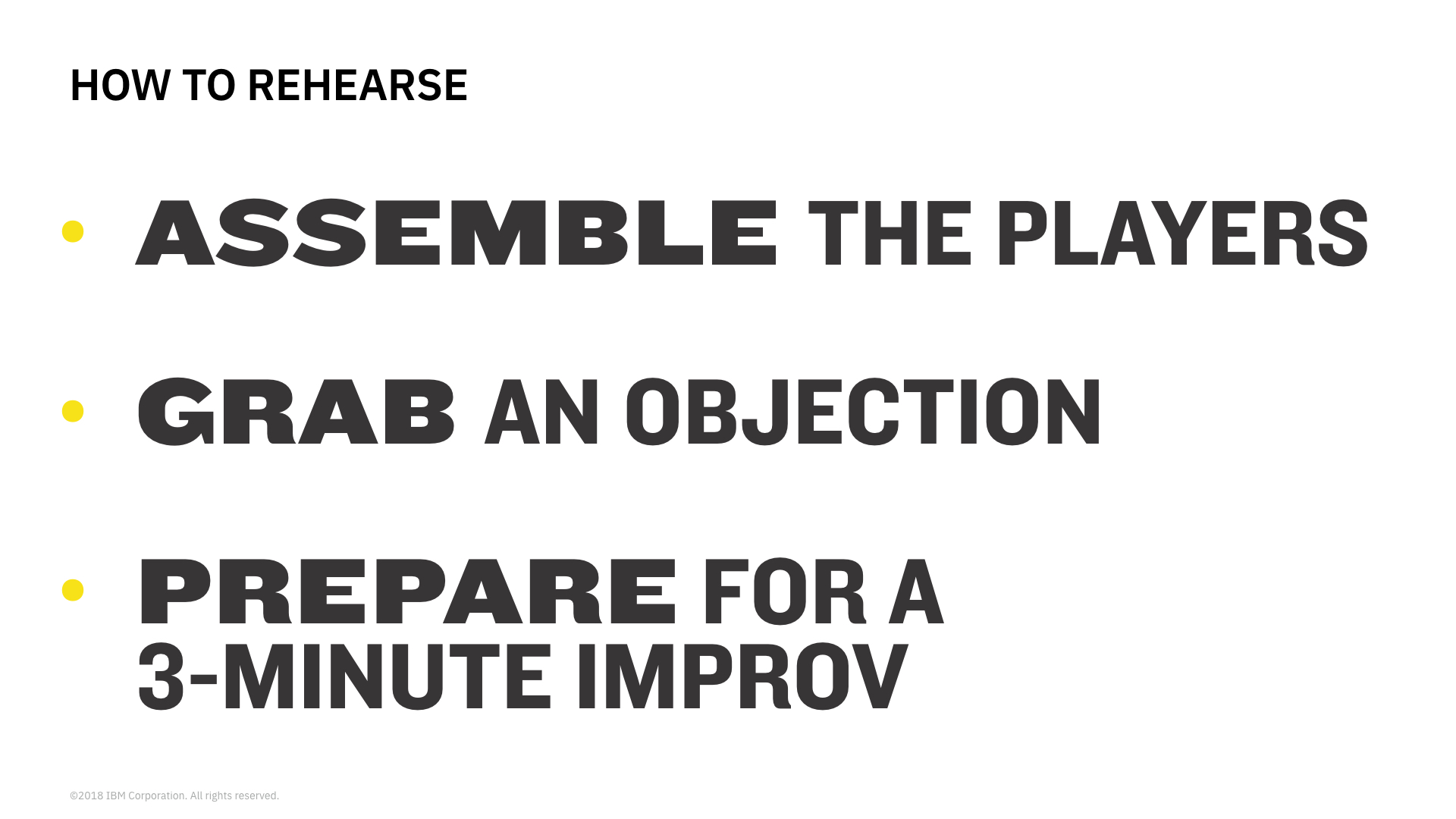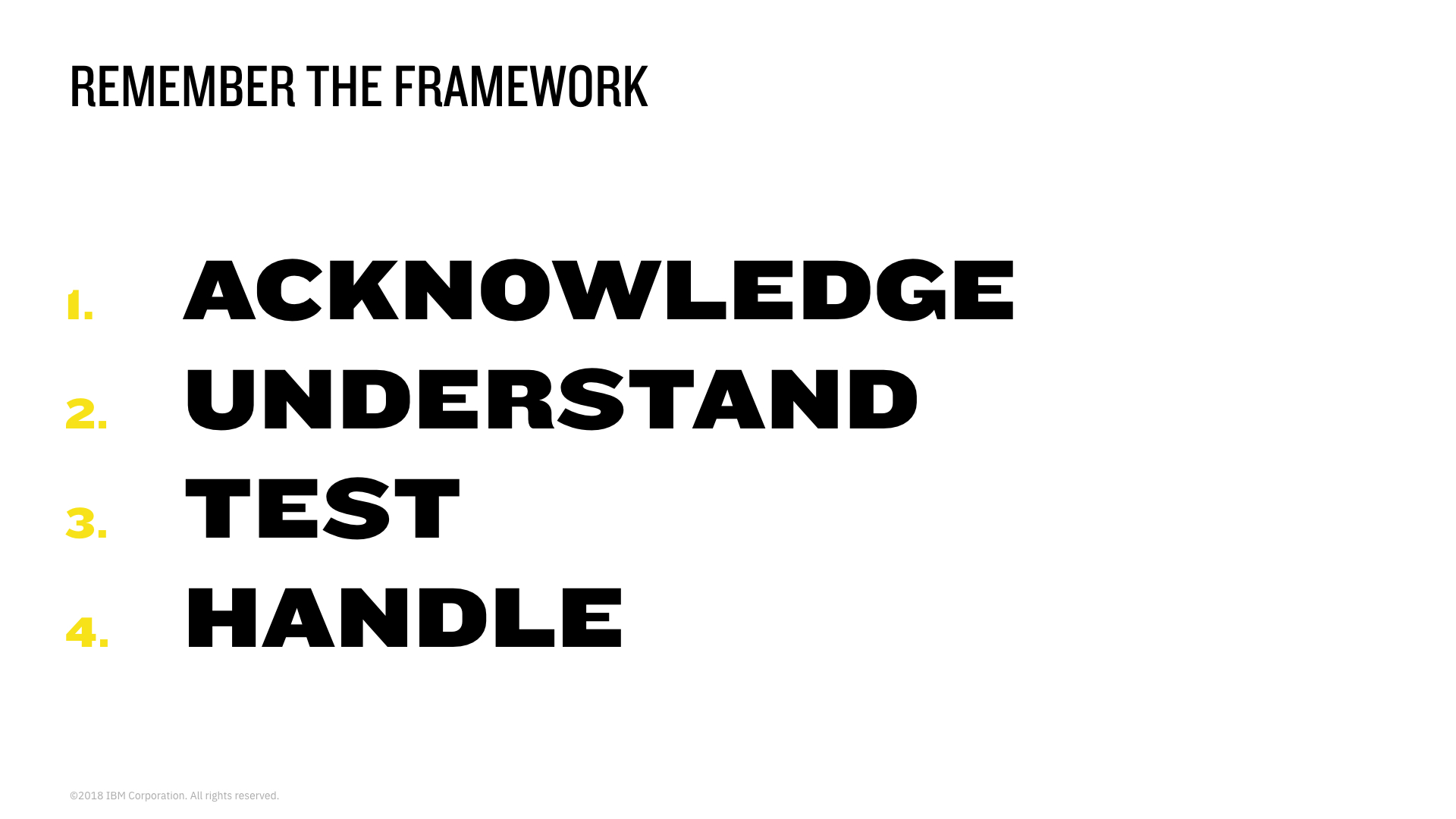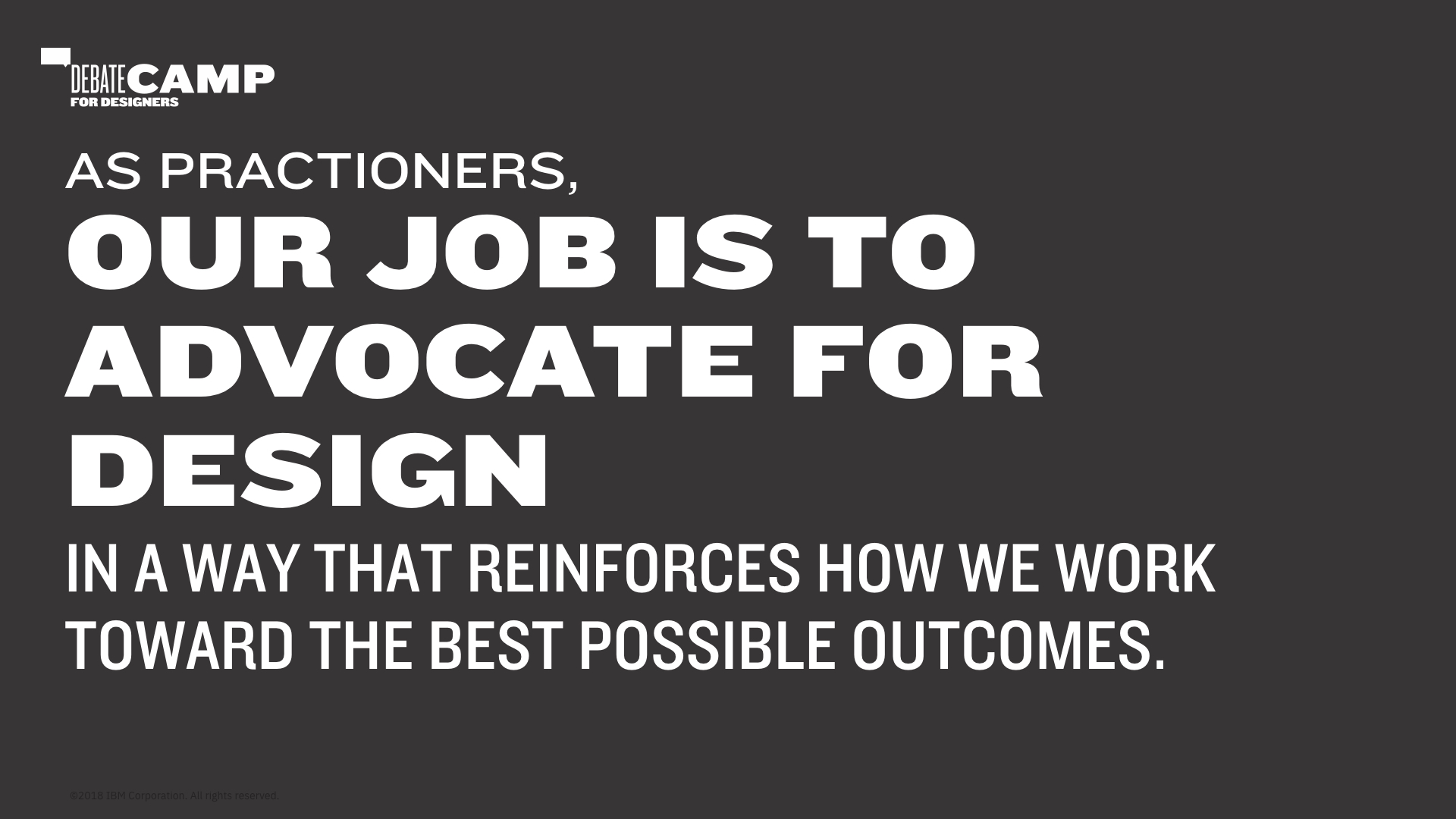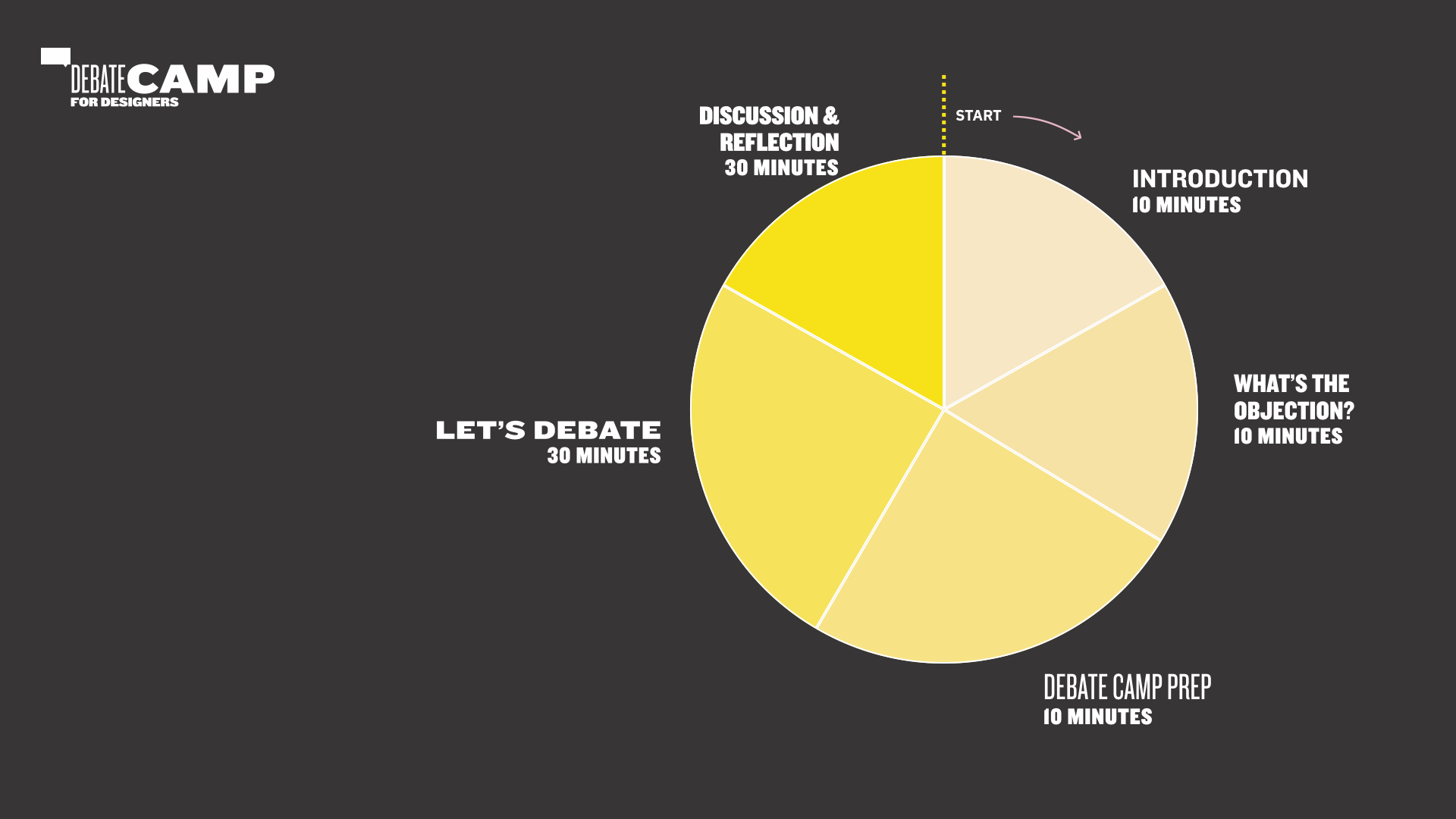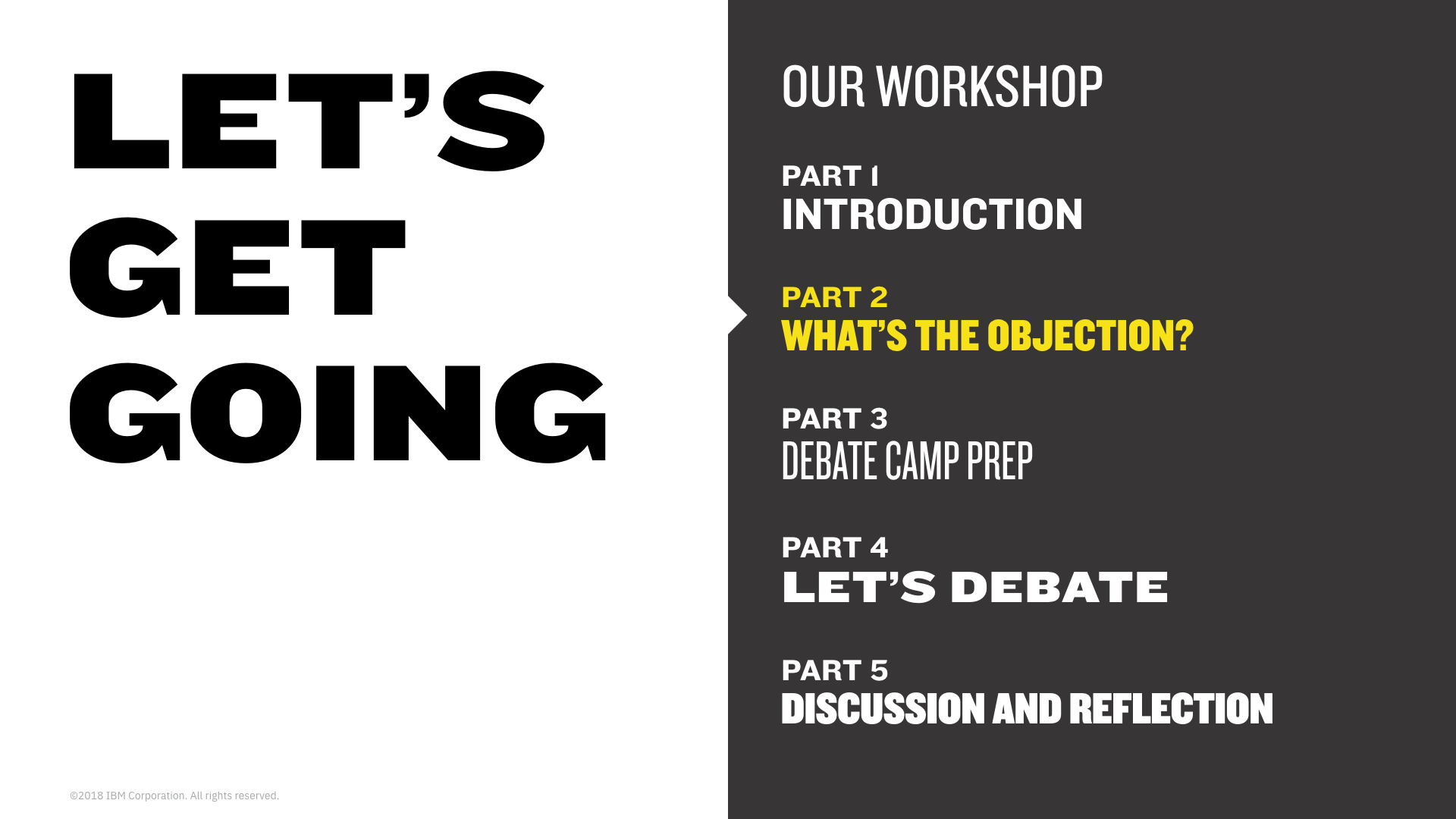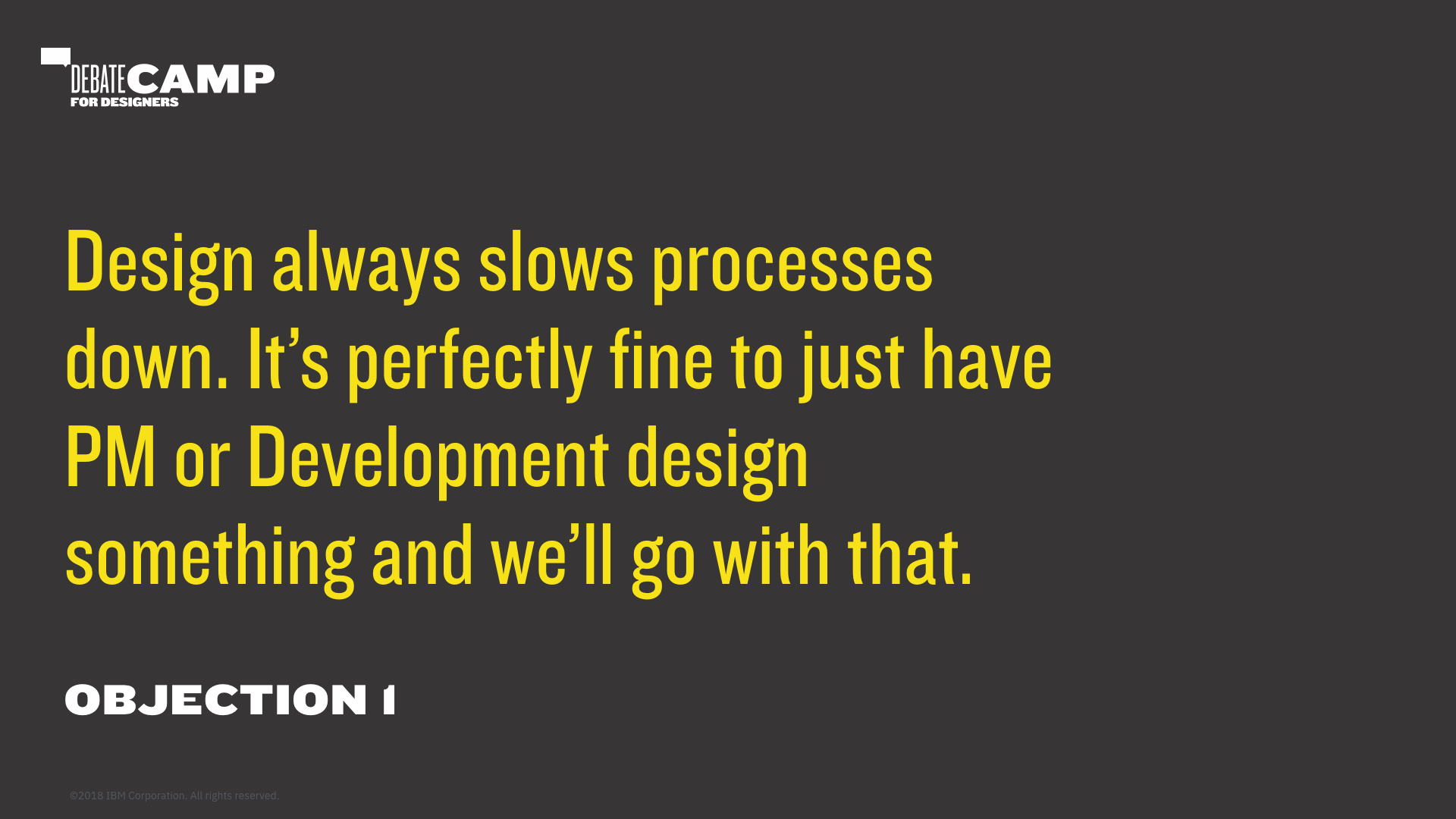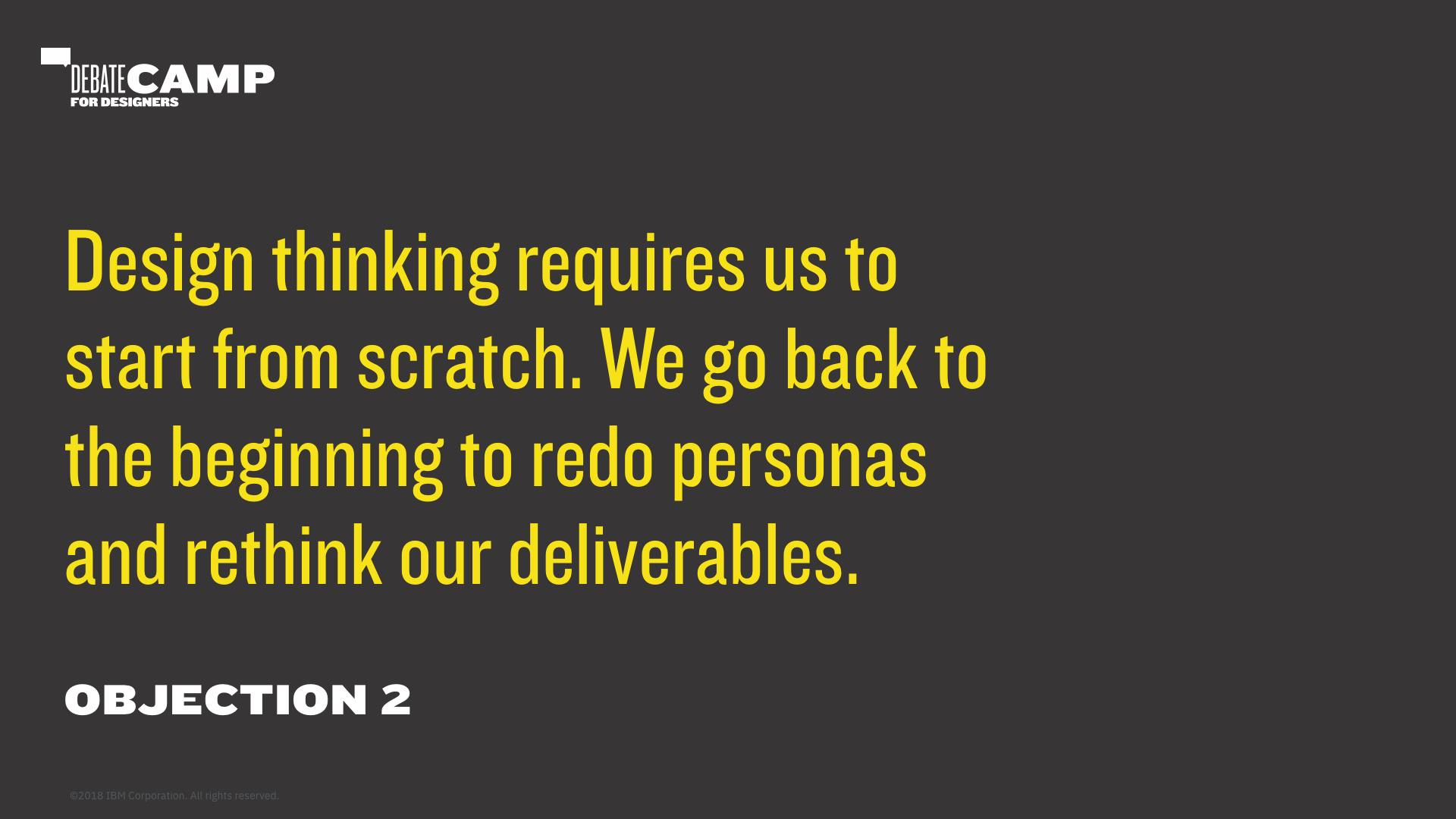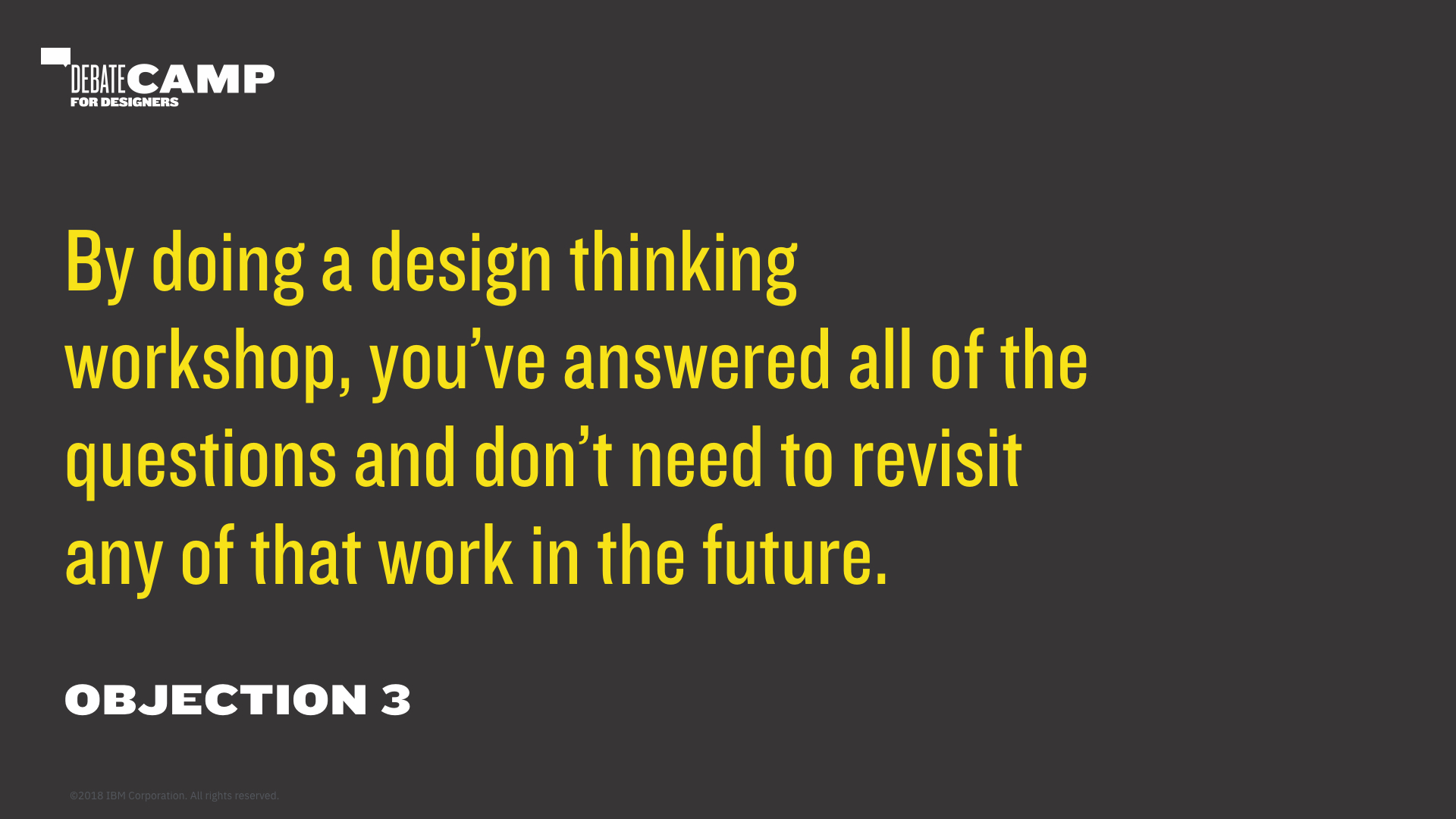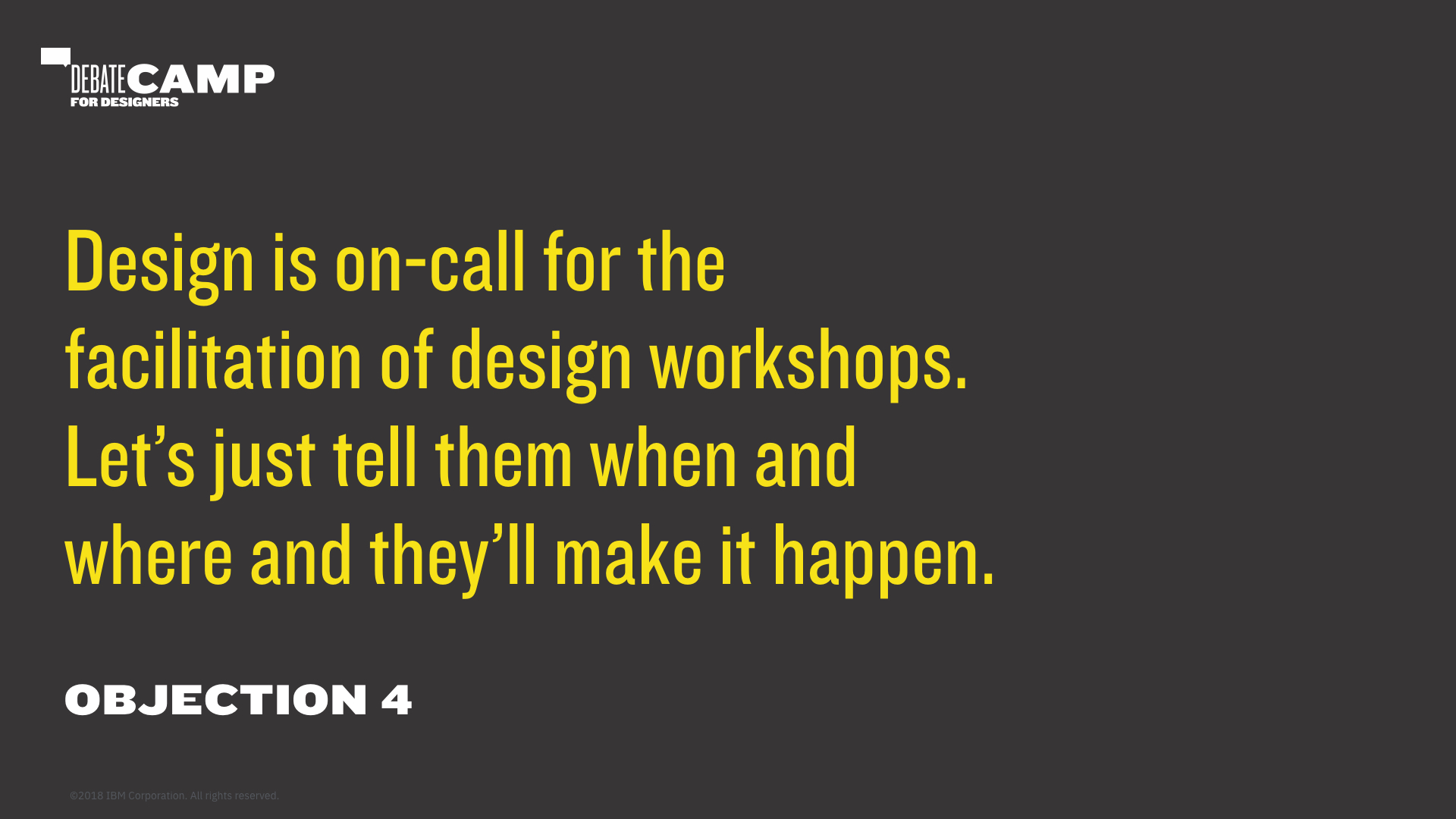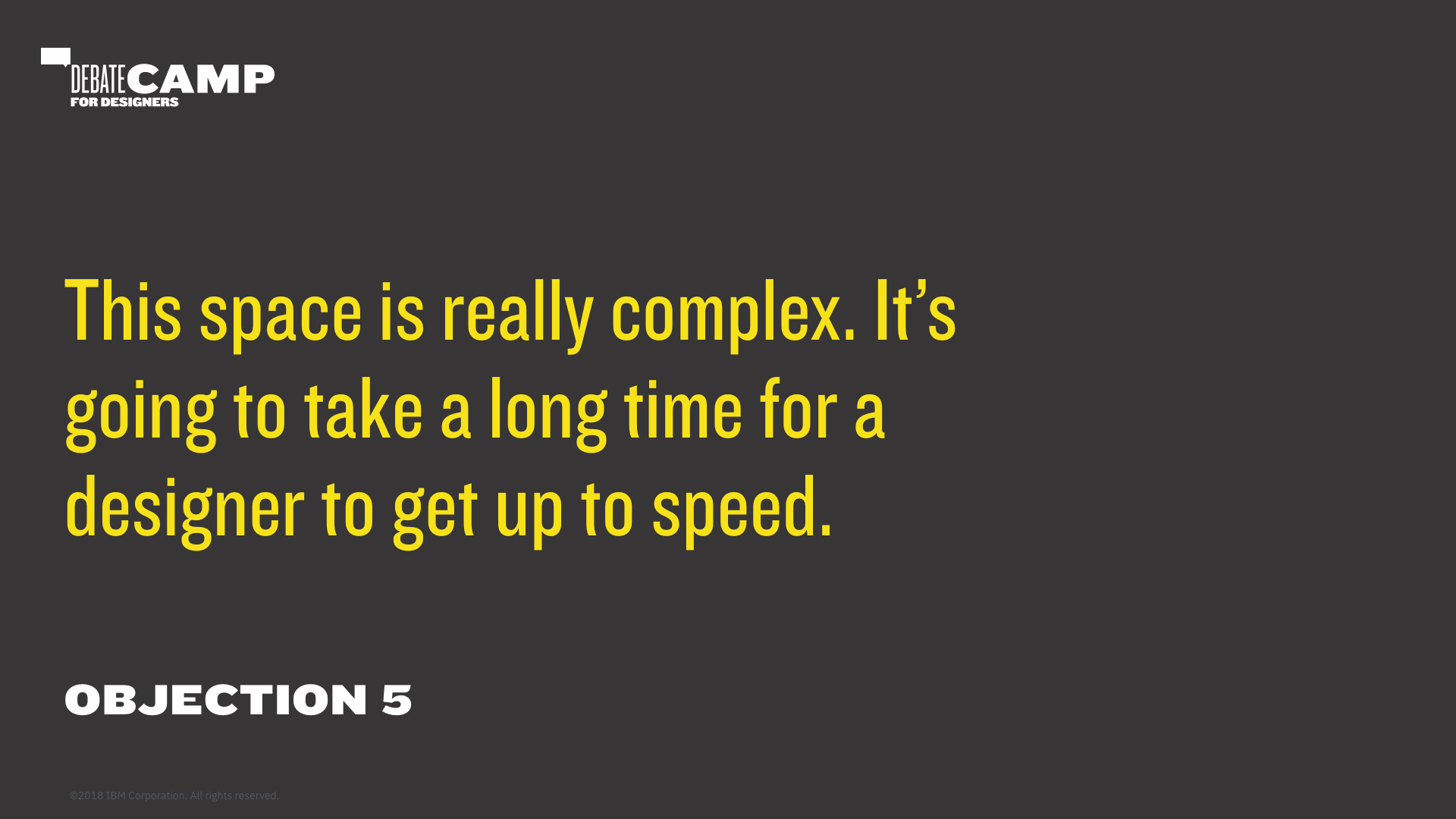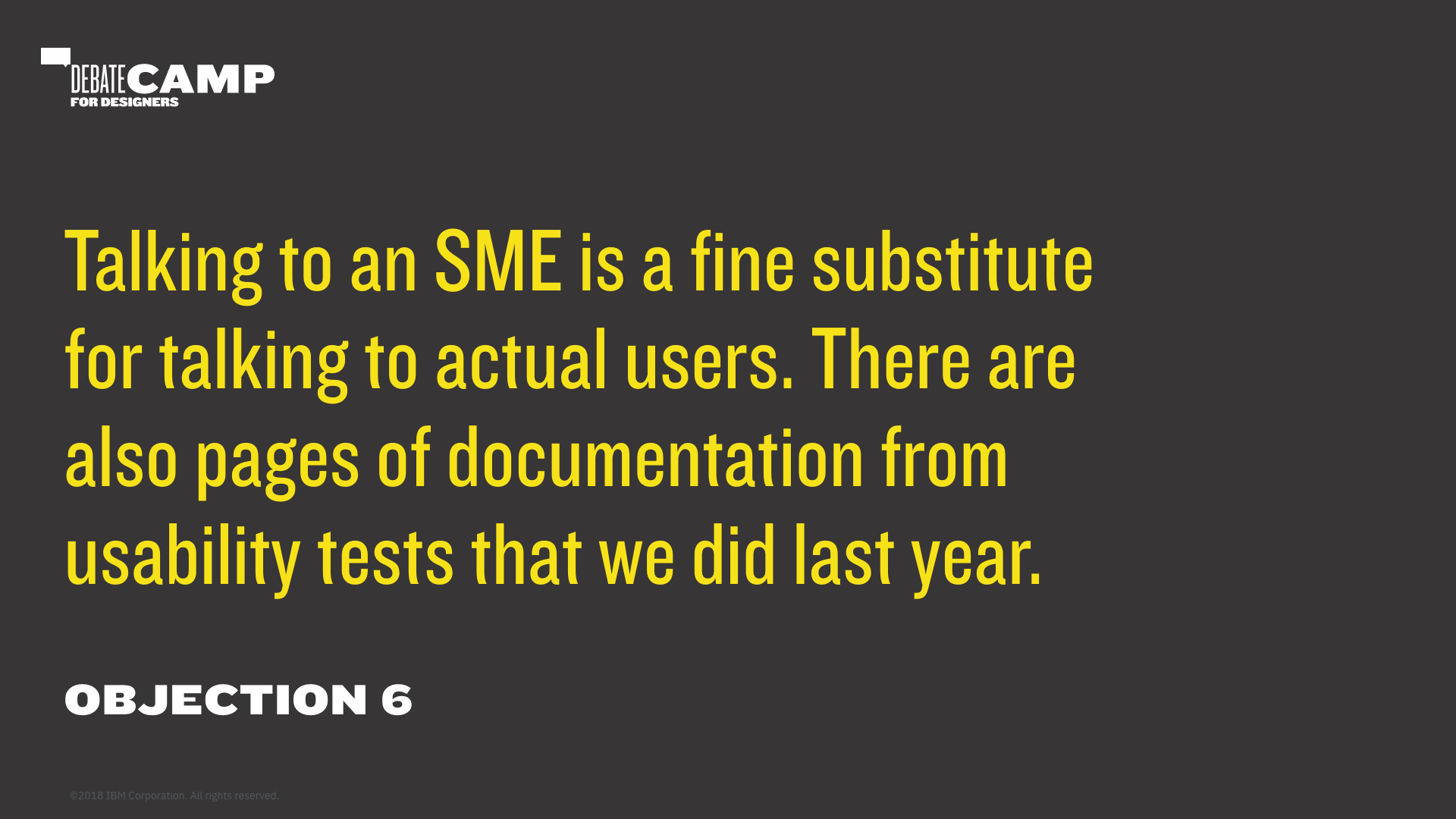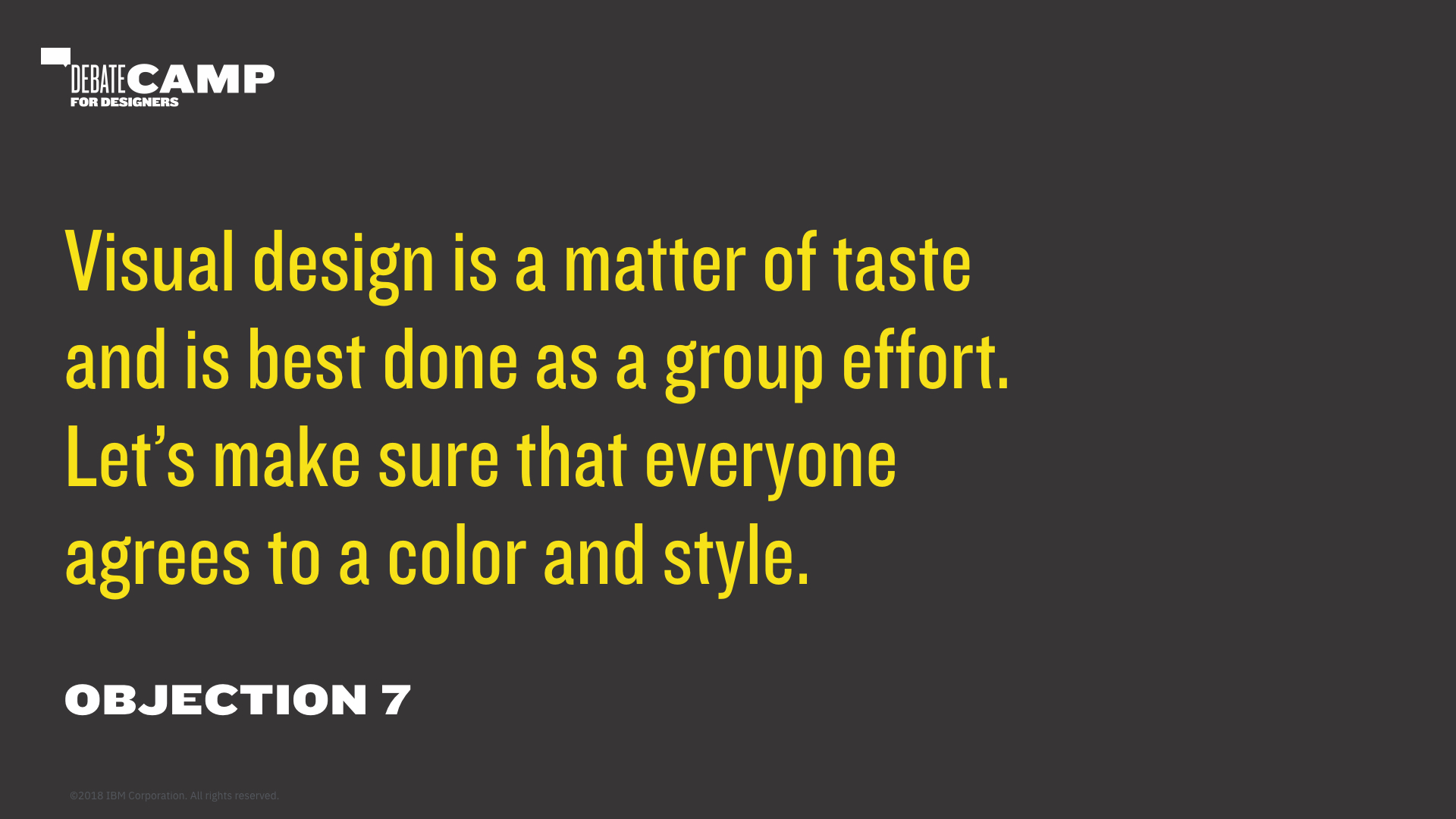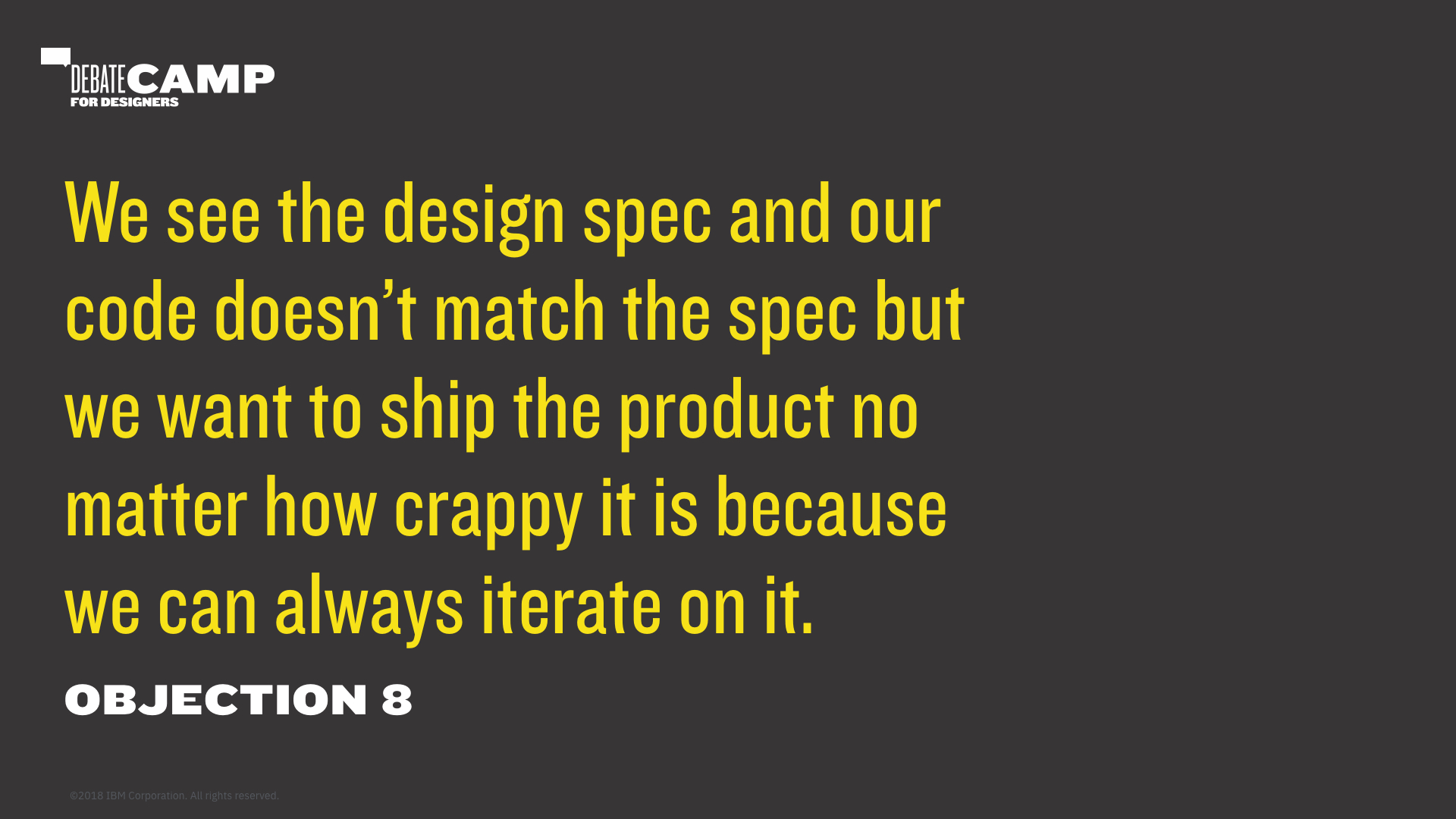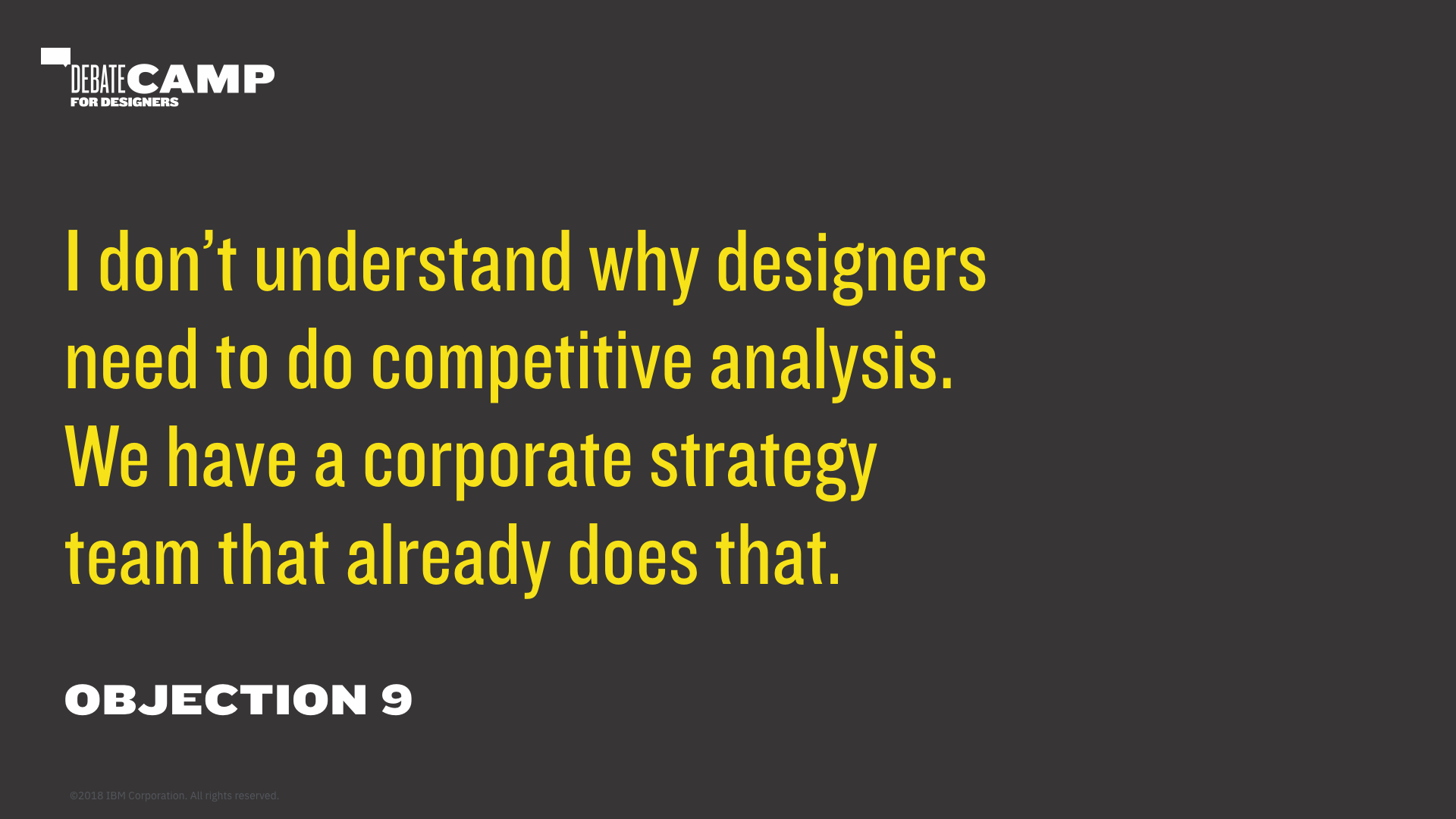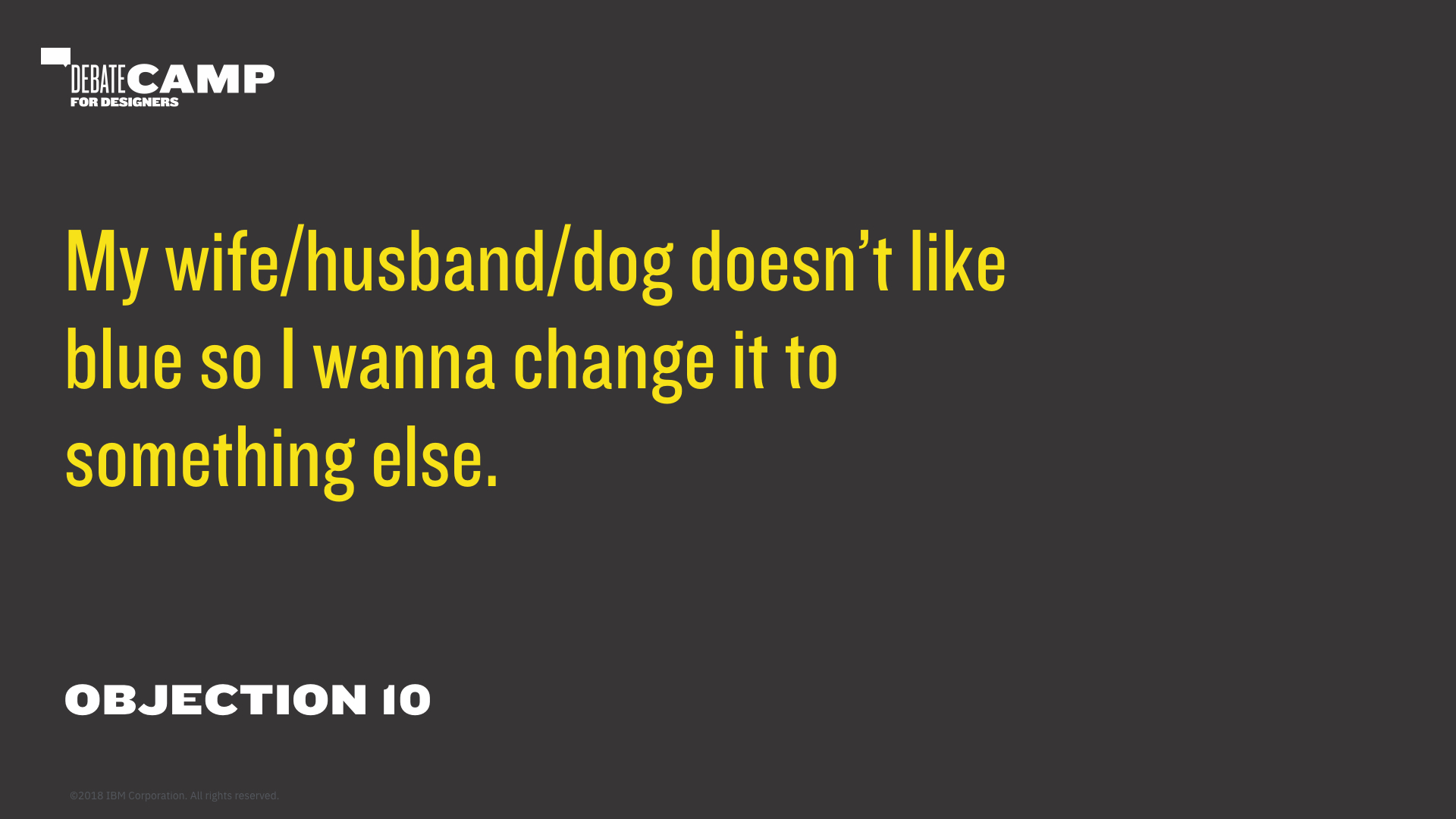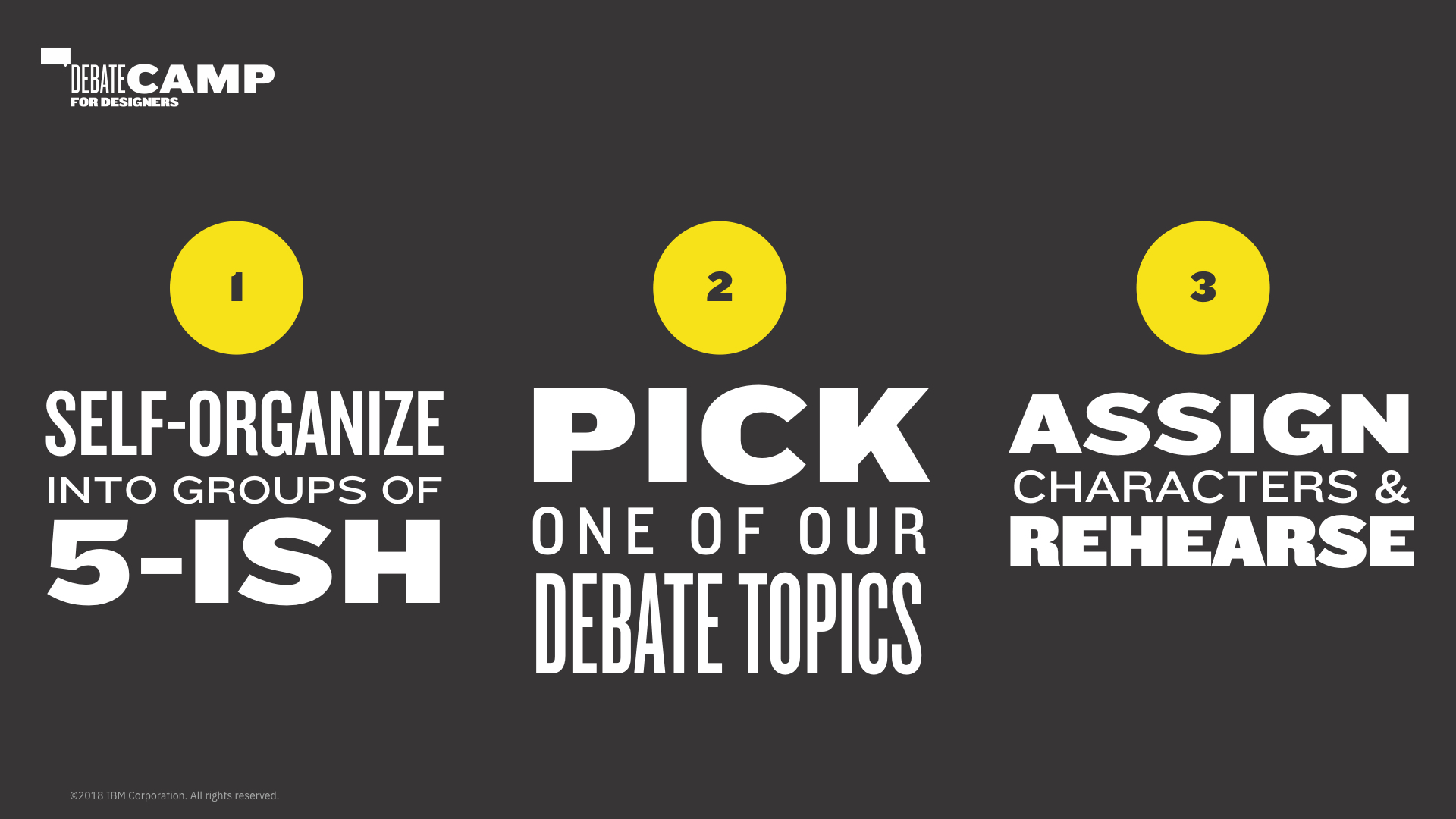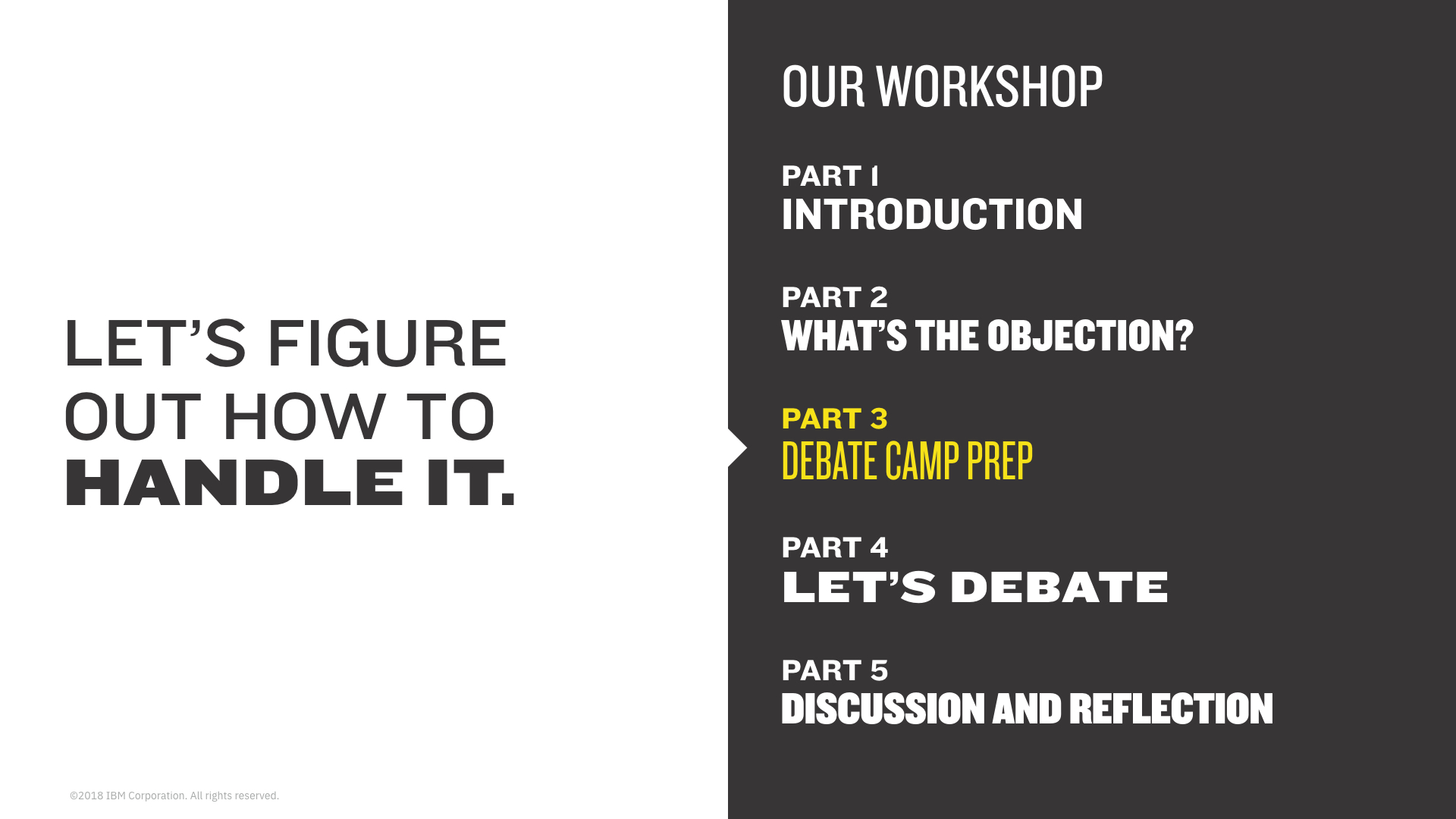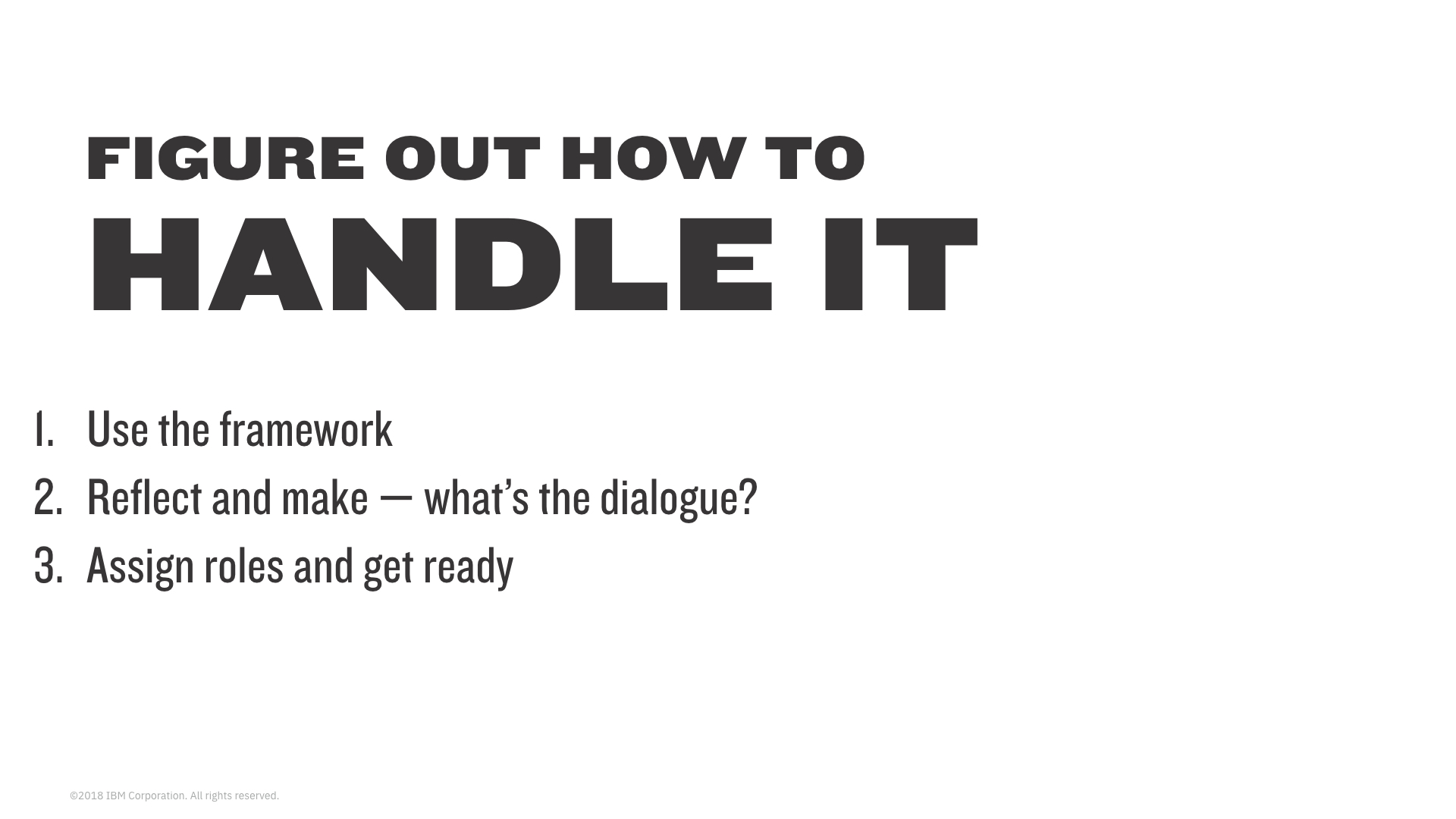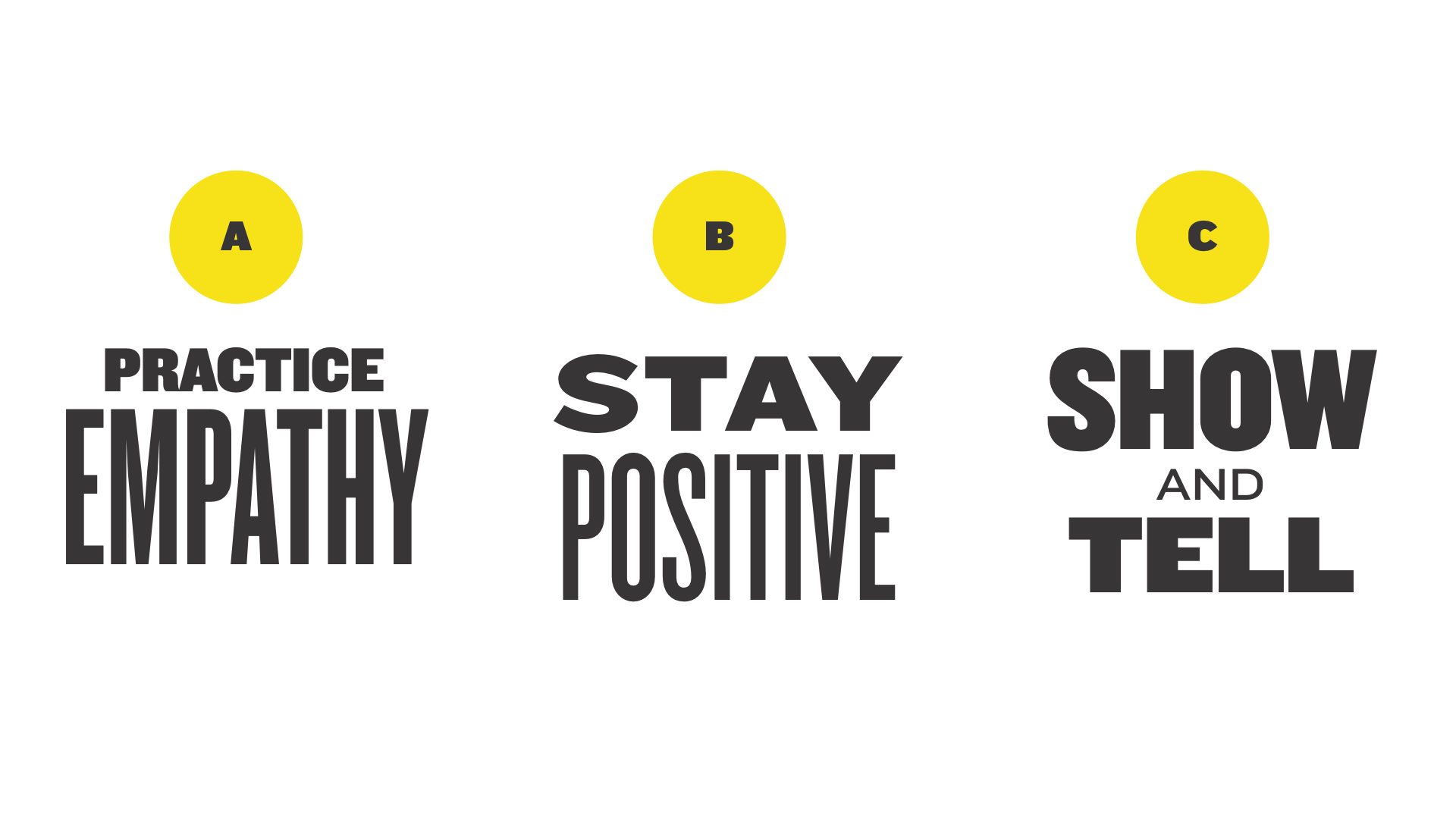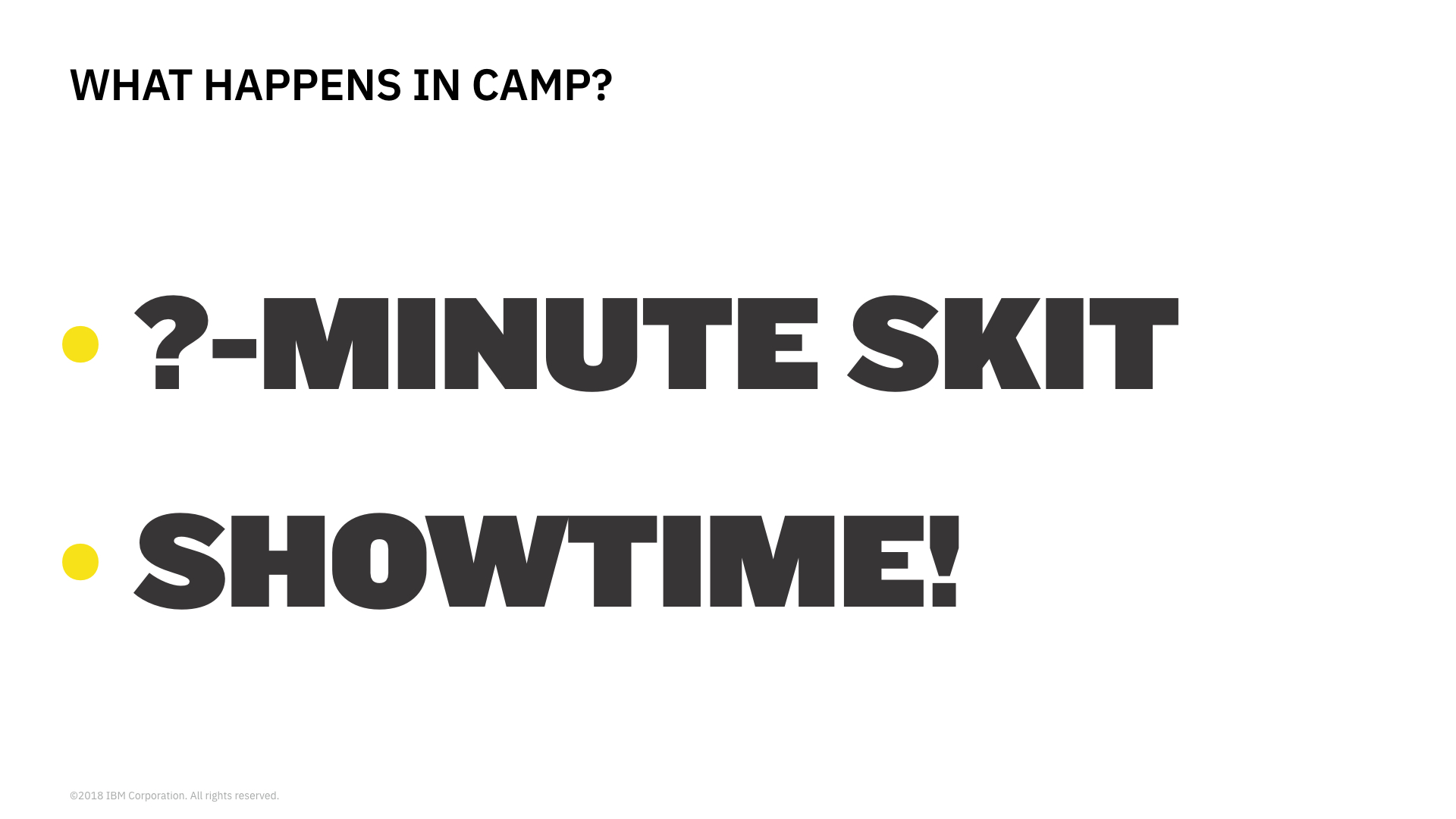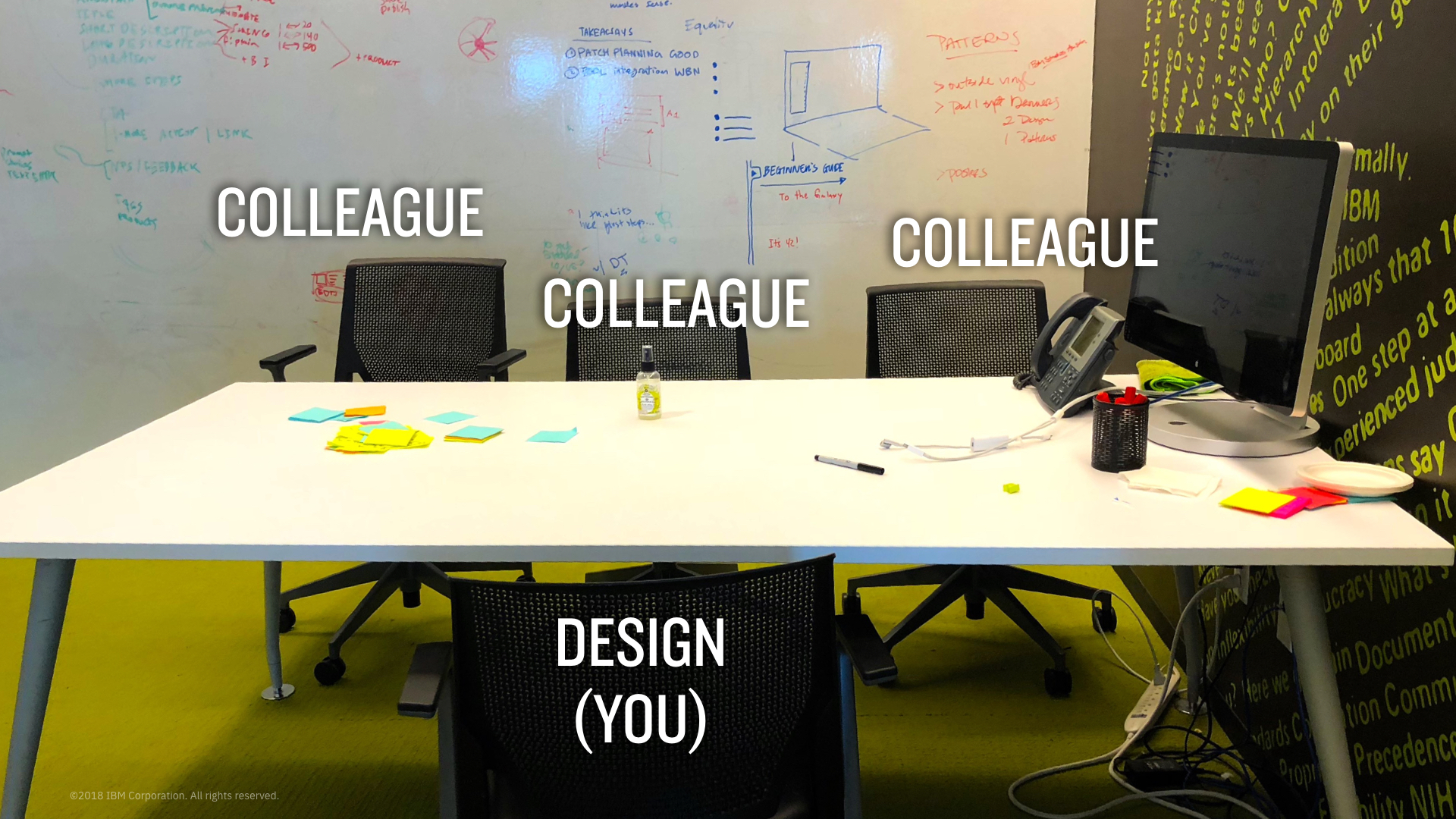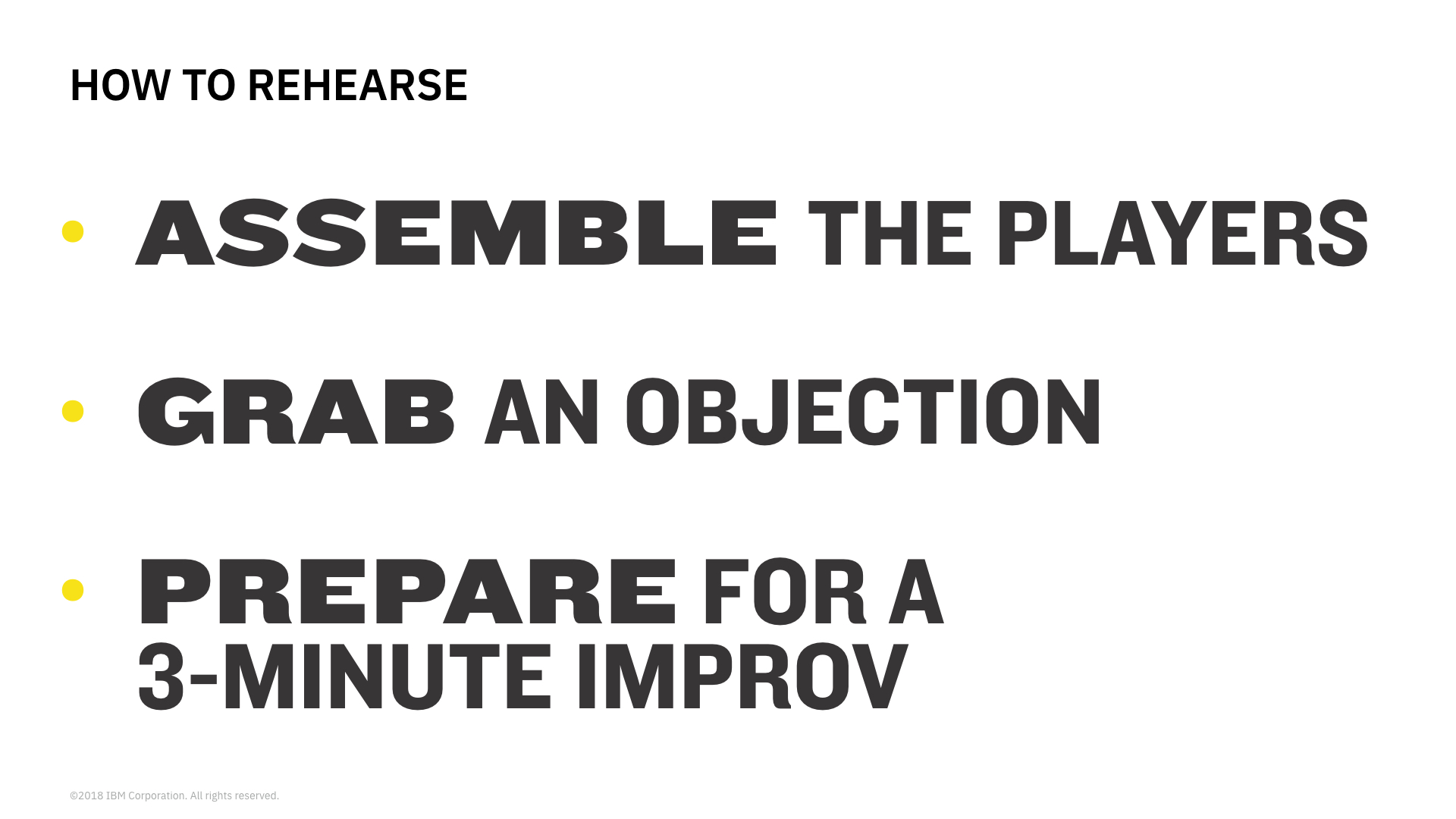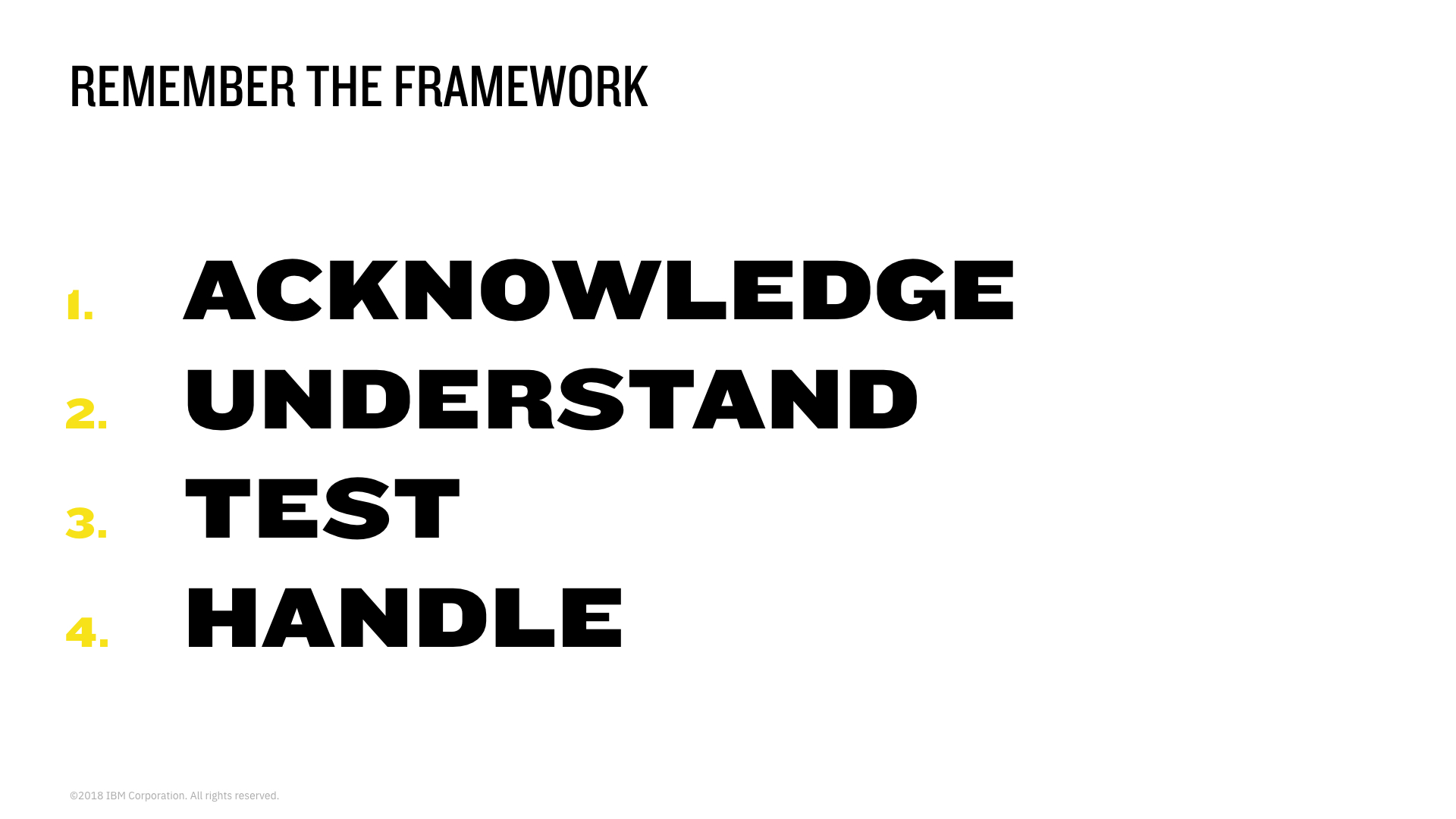 DEBATEcamp for designers
Advocating and evangelizing for design can be challenging. How do we embrace pushback and know how to respond? How do we remain positive, conversational, and use design artifacts to make a clear case for our process and our users?
This workshop makes the design community stronger by allowing all attendees to share our tactics and techniques. As designers, regardless of being in-house, agency, or otherwise, we must know how to negotiate and navigate difficult scenarios with partners of all shapes and sizes. We bring value by creating the best possible outcome for our users—but that's not always the no-brainer we hope for.
This exercise is going to put attendees on their feet. They will play a role—either an antagonist or a protagonist. With the given pushback topic/prompt in hand, designers will plan an improvised scene. These prompts include statements like, " everyone needs to agree on the color of the interface," and "It doesn't matter if the user likes it—just sell it."
As designers perform their scenes, they will laugh (maybe through tears) and learn from one another. Designers will not only develop empathy for each other as we see the true challenges in these conversations, but they will also see some tactics to borrow for future moments that require advocacy for their designs and evangelism for the practice of design.